Astrid & Miyu is going global!
We're popping up in Berlin to celebrate the anniversary of our German website. Visit our exclusive store and treat yourself to ear piercings, welded bracelets and your favourite A&M jewels.
Whether you live in Berlin or are travelling this month, make sure to visit us IRL!
A&M x Berlin brings our popular services from London straight to Berlin.
Visit our pop-up store and let our expert piercer & welder take you through the experience.
Please note that there are only a few slots available - don't wait too long before booking an appointment!
Our very own viral TikTok trend - our welded bracelets are known in London as the perfect gift for yourself or your loved ones. Think friendship bracelets, but all grown up.
Welding involves an expert jeweller attaching a perfectly fitted bracelet to your wrist. Made from high quality 9 carat gold, it signifies 'forever' in any relationship.
Personalise your welded bracelet with our dainty Initial & Birthstone Charms!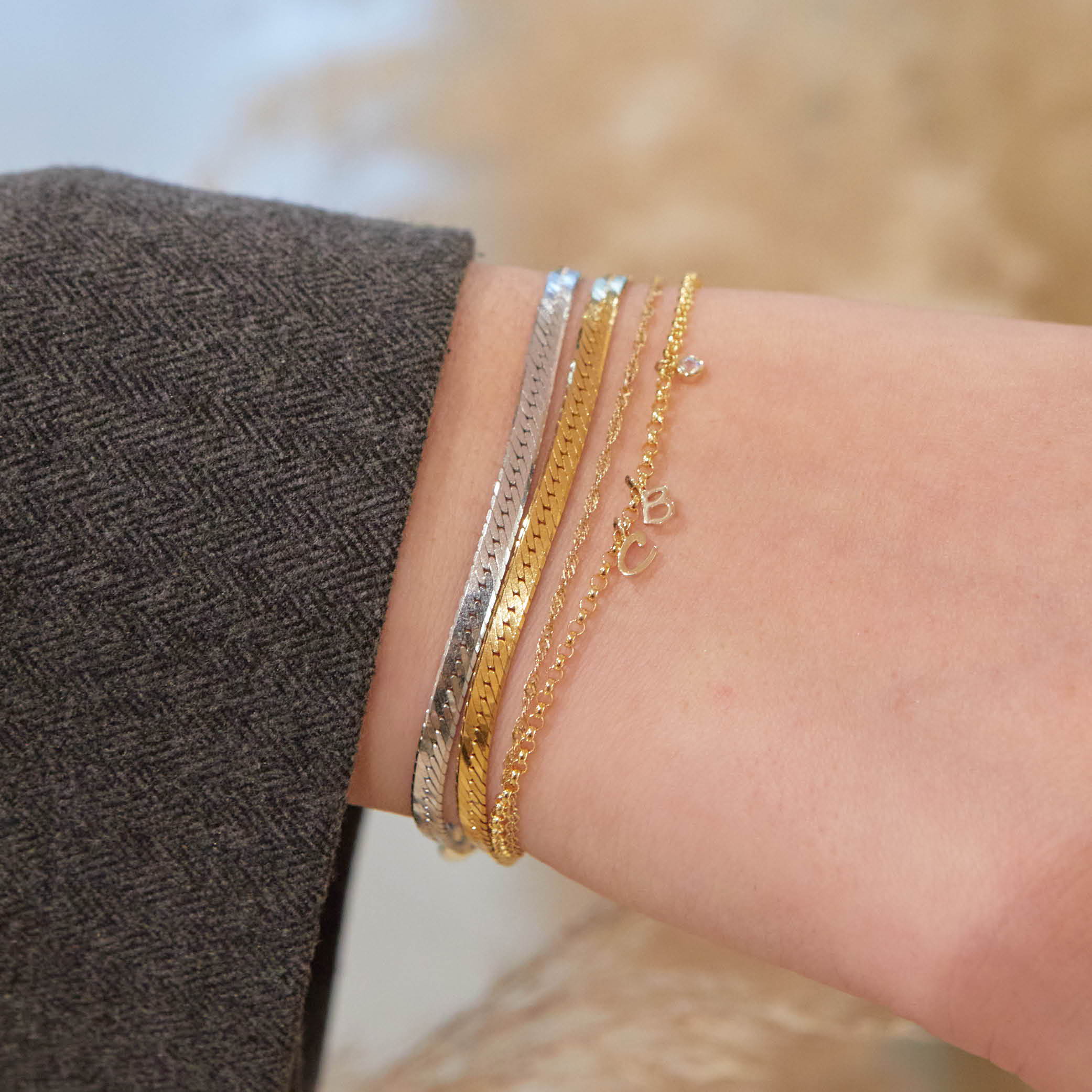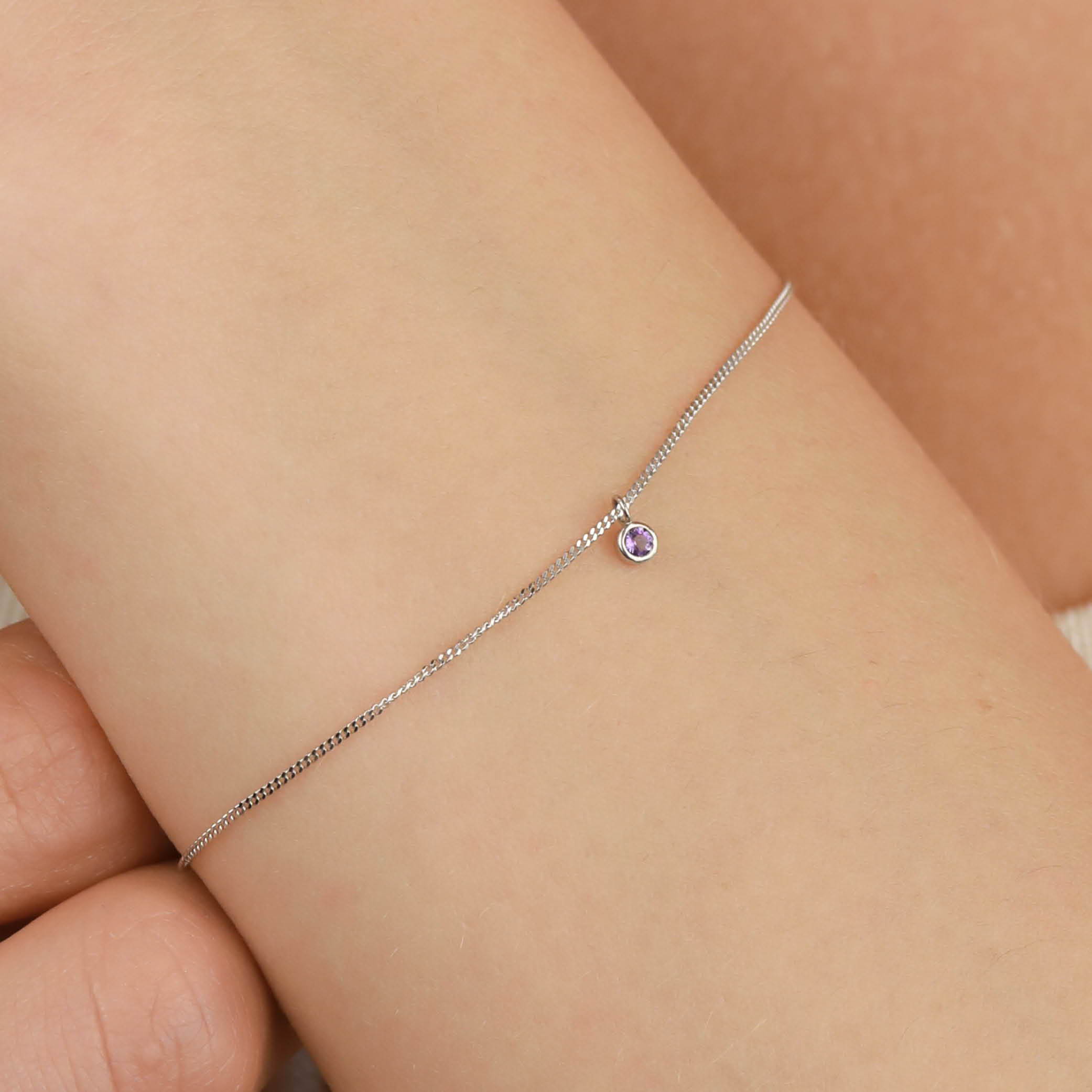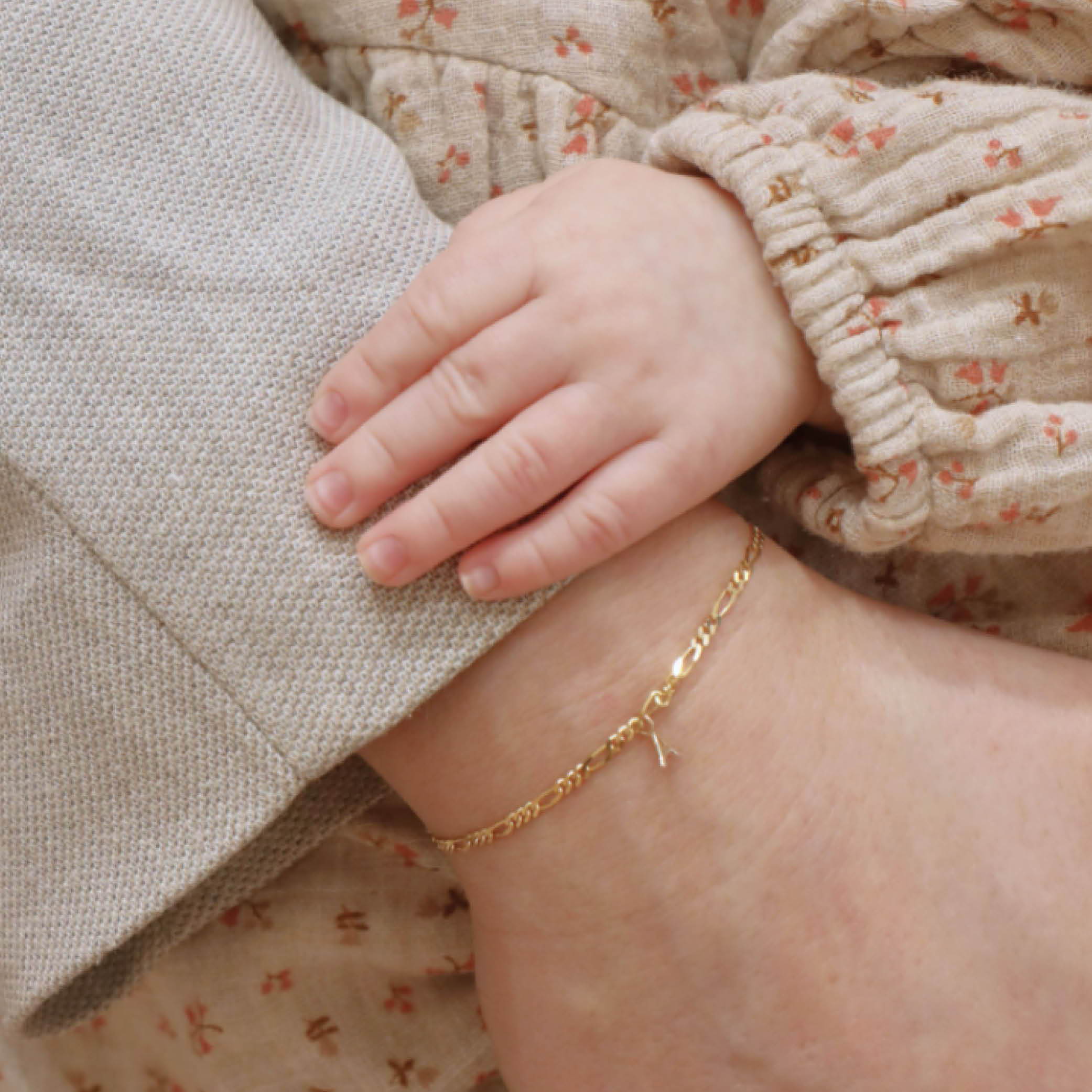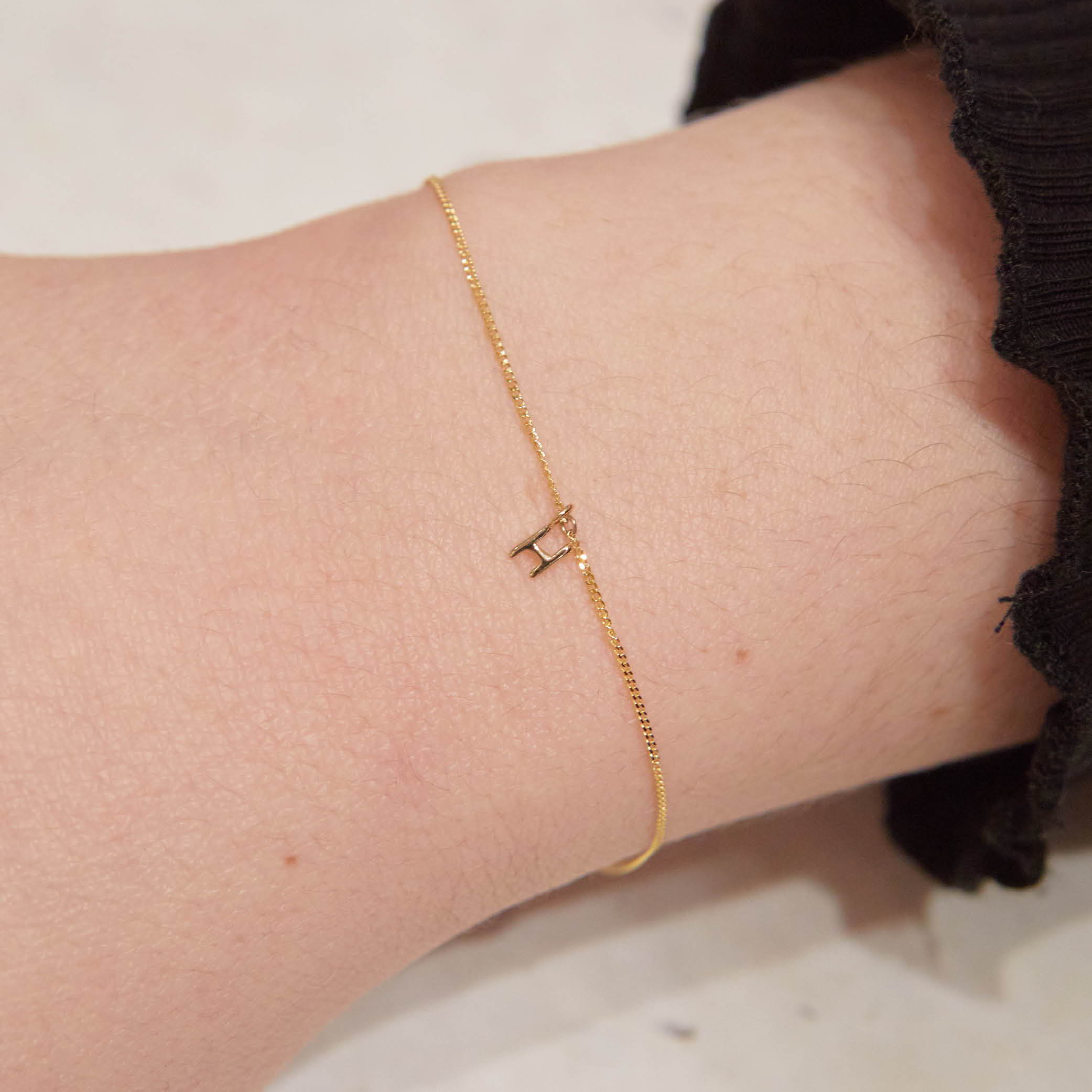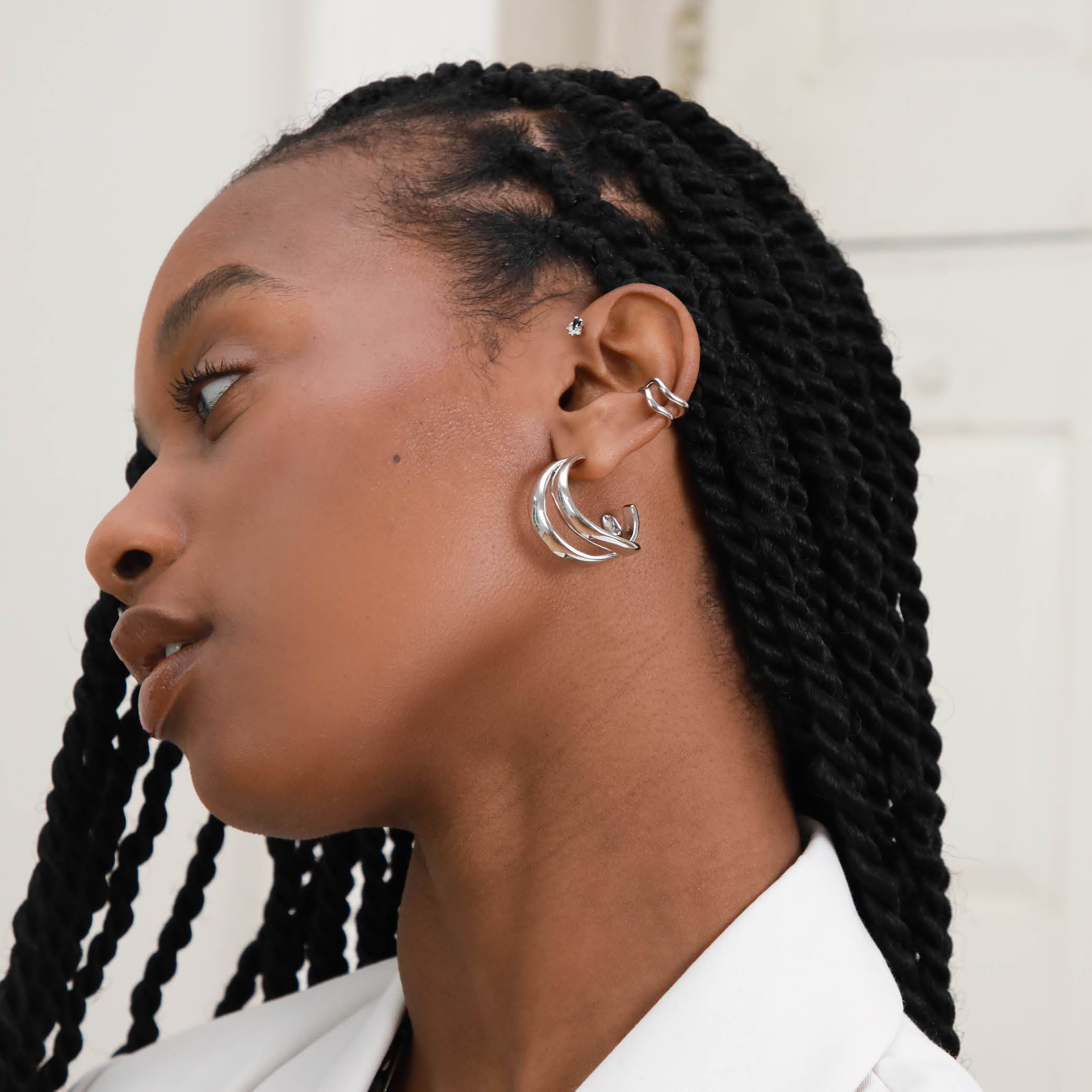 The first step to a perfect ear stack is the right piercing ~ which is why it was natural for us to offer this service at our first pop-up!
Our piercer, Ara, is part of our experienced team in London and will be accompanying us to Berlin to ensure the best piercing experience.
Book your slot now and get stacking!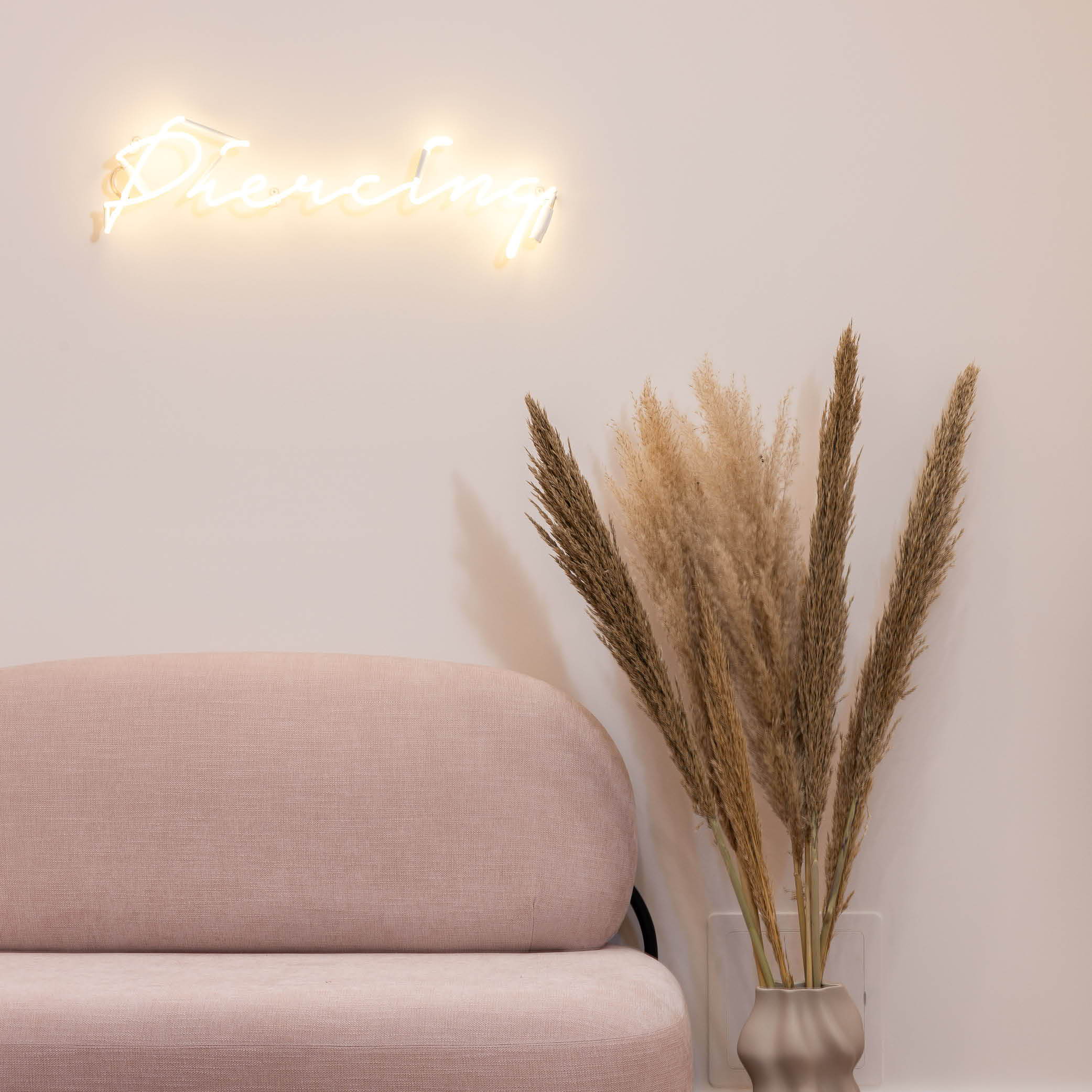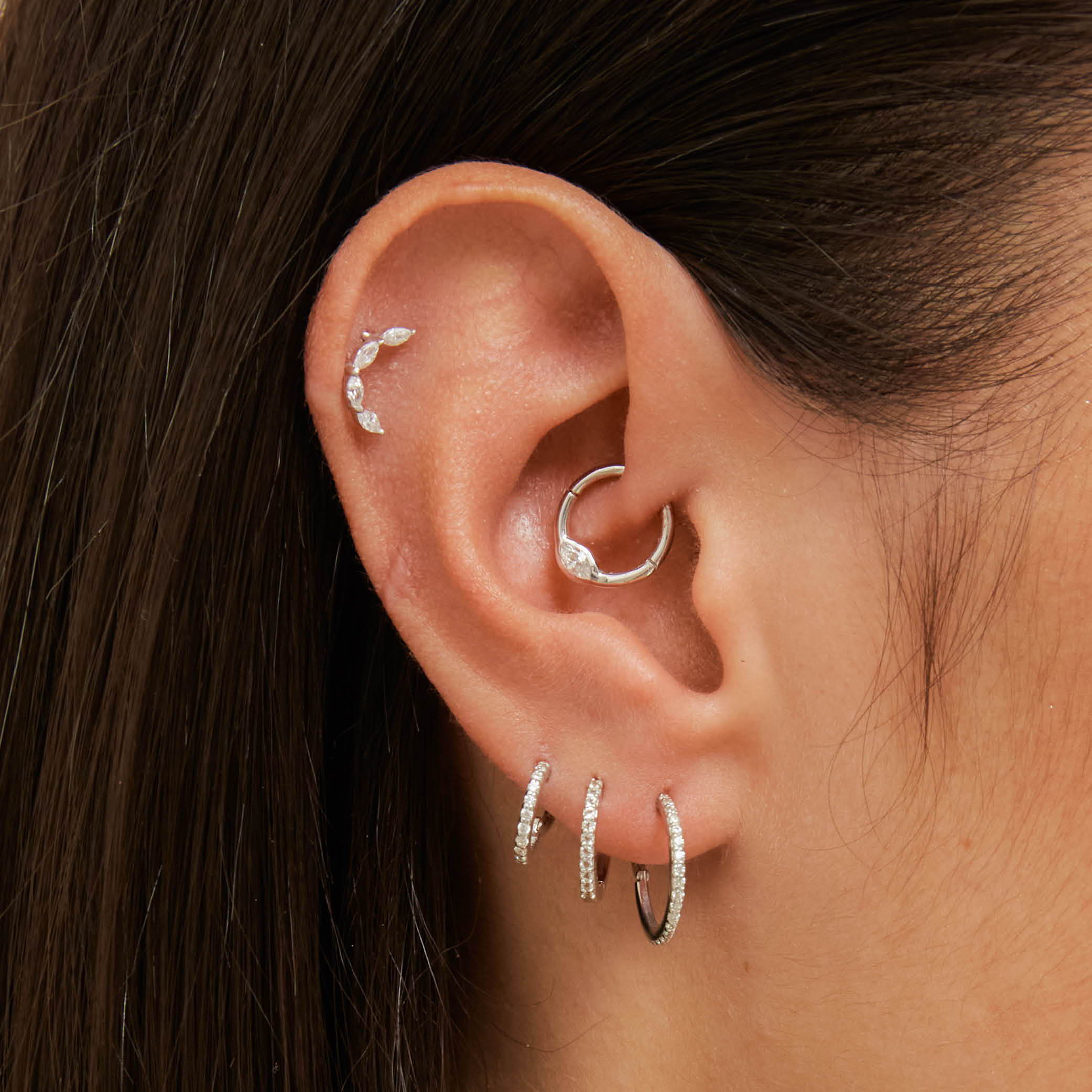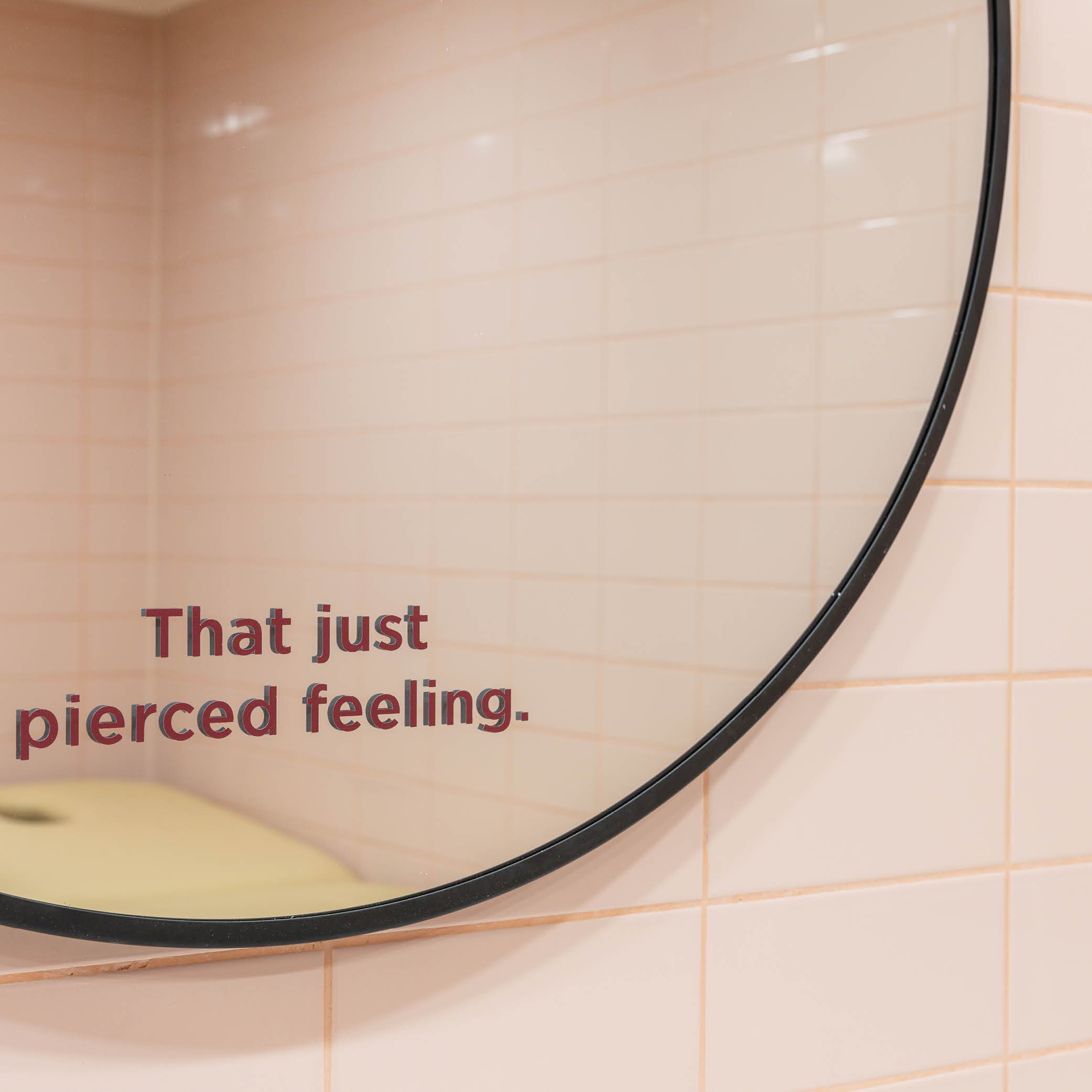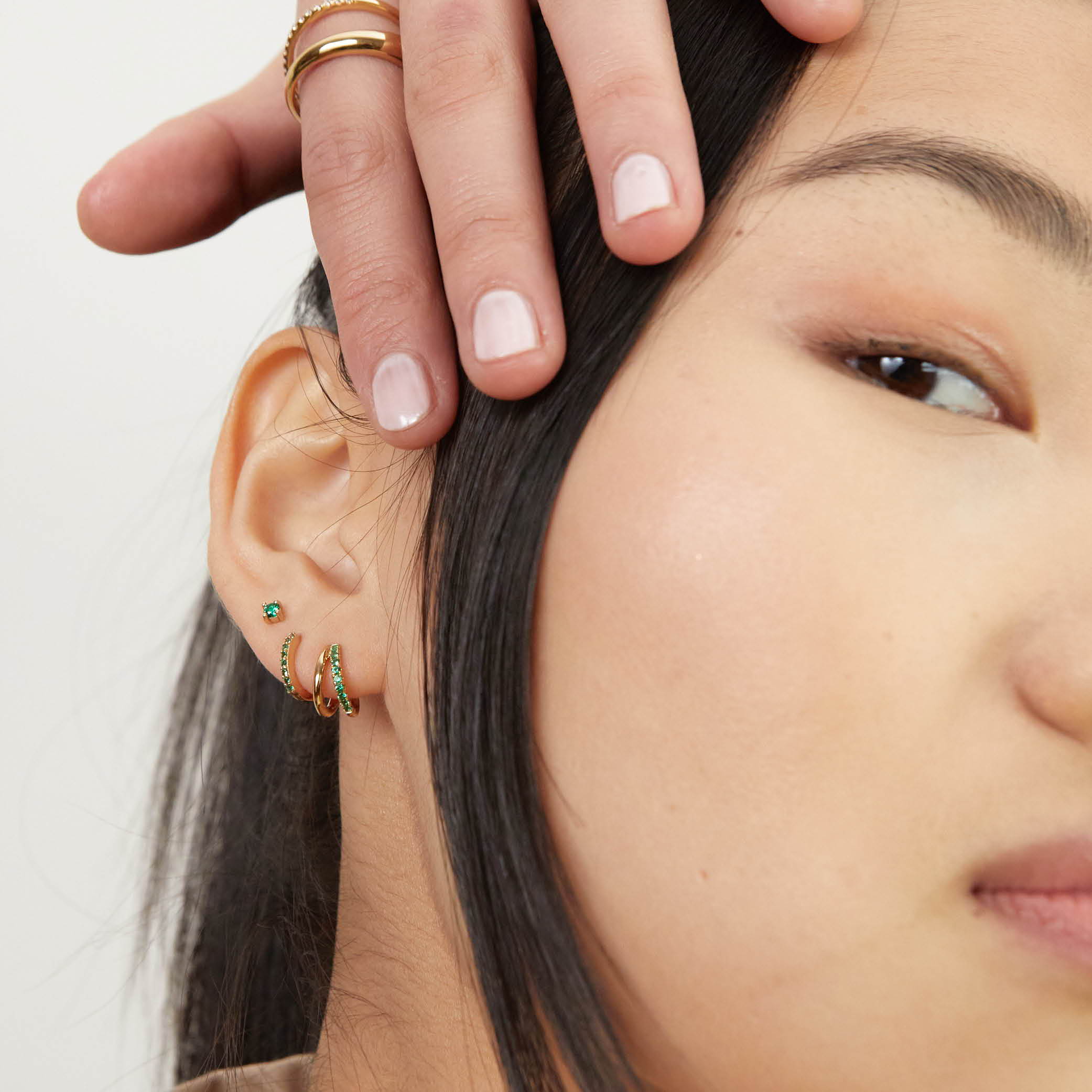 Where? Gipsstraße 11, 10119 Berlin
When? April 20th to April 26th
Opening Hours:
Wednesday 2 pm - 6 pm
Thursday to Saturday 10 am - 6 pm
Monday 10 am - 6 pm
Tuesday 9am - 2 pm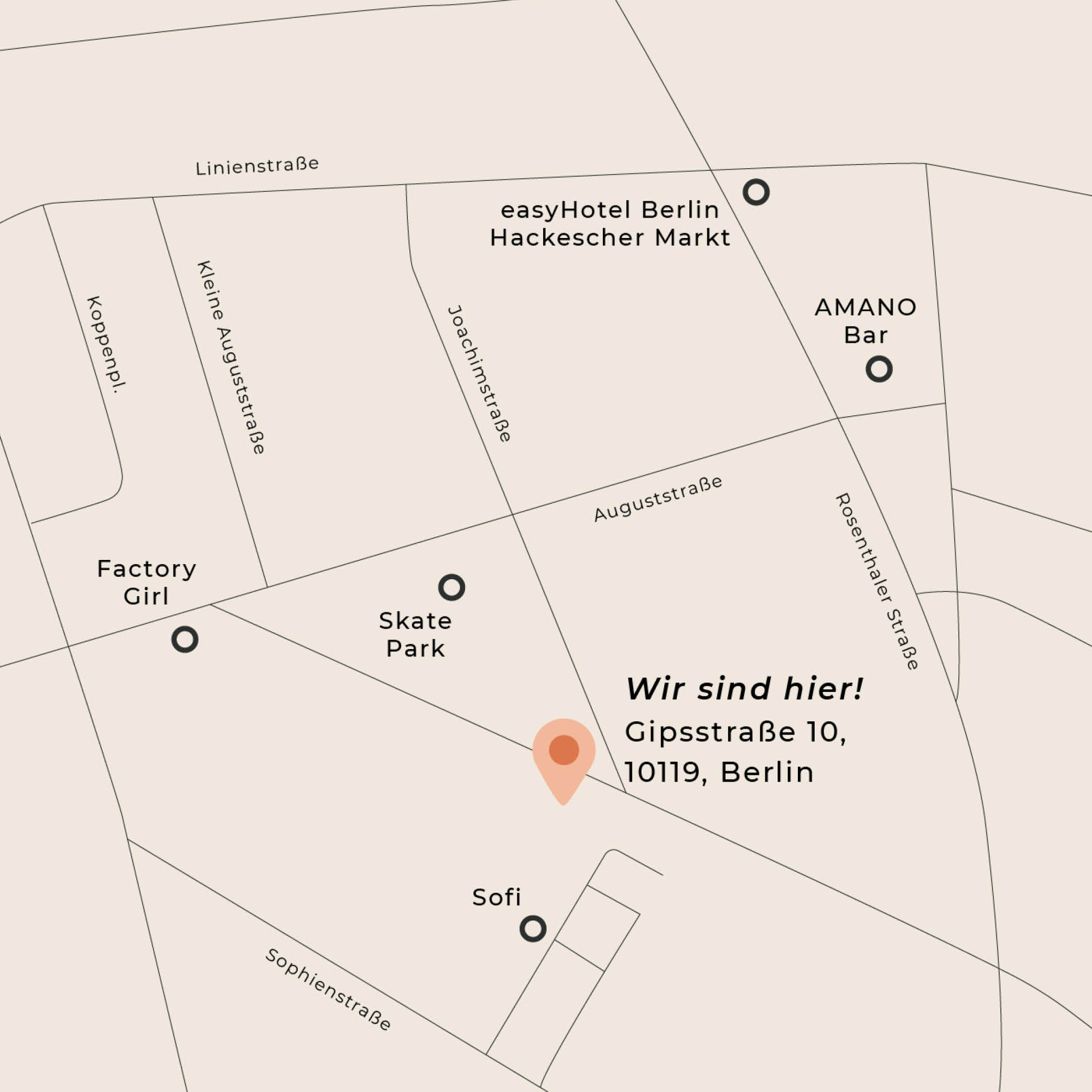 FREQUENTLY ASKED QUESTIONS
Find out more about our piercing & welding appointments here.
If you have any further questions, please feel free to contact our customer service team at customercare@astridandmiyu.com.
With welding, an experienced jeweller attaches a dainty chain made of 14kt gold to your wrist. The length of the chain is perfectly tailored to you and finally fastened with the simple - and completely harmless - welding process. Since the bracelet is welded, it has no clasp and is permanently attached, which is why it will be with you season after season!
HOW MUCH DOES WELDING COST?
All our bracelets are made from high quality 14kt yellow and white gold and cost between 159-265€.
WHAT HAPPENS DURING PIERCING APPOINTMENT?
During a piercing appointment, you will first meet our experienced piercer who will discuss any questions you may have. Once you have decided where you would like your piercing and selected an earring, you can head into the piercing studio! Afterwards, we share a few tips on the aftercare and maintenance of your piercing - that's it!
HOW MUCH DOES A PIERCING COST?
Prices for piercing jewellery range from 45-65€ for titanium 95€-205€ for 14kt gold.
An additional service fee (35€) is charged for each appointment.
HOW MANY PIERCINGS CAN I GET IN ONE APPOINTMENTS?
You can have a maximum of 3 piercings (including a maximum of 2 cartilage piercings) per appointment.
DO I NEED AN APPOINTMENT FOR PIERCING OR WELDING?
Feel free to drop by our pop-up store, if we have an available appointment you can always treat yourself to a piercing or welded bracelet!
Please note that only a few appointments are available, so we advise you to book an appointment in advance to be on the safe side.
WHAT IF I CAN'T MAKE IT TO MY APPOINTMENT?
Please let us know at least 3 hours before your appointment if you cannot make it - if possible we will be happy to reschedule for another day.