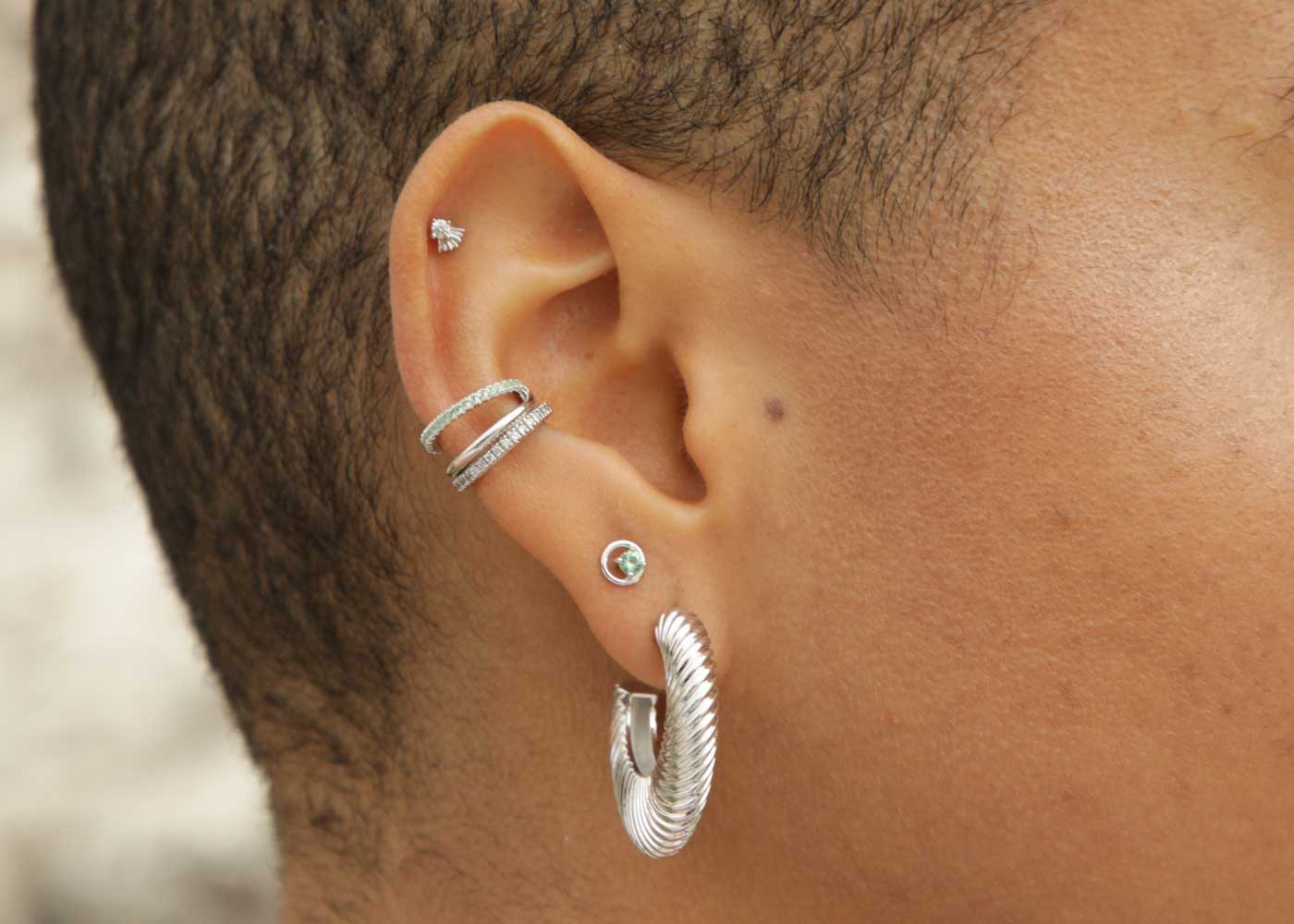 Discover your sweet

serenity ~ mee

t the new Serene Collection
These pieces are made to be stacked together, featuring pearly accents and pastel tones to add summery touches to your ear stacks and layered necklaces.
Soothing freshwater pearls in organic shapes and textures add individuality to each piece, whilst healing semi-precious stones bring positive vibes to your SS21 look. This collection is full of modern heirlooms, A&M pieces that can be treasured in your jewellery box year after year.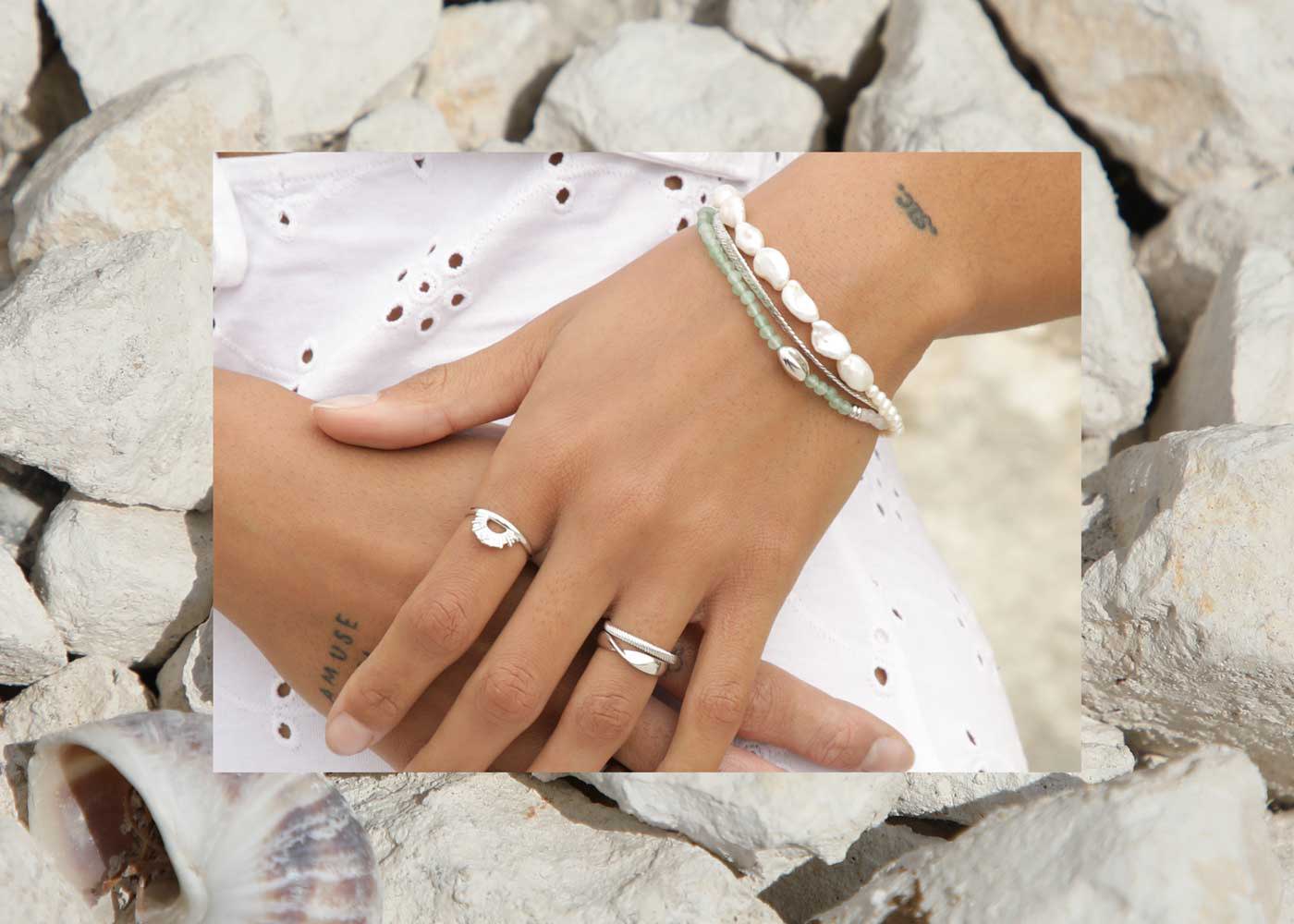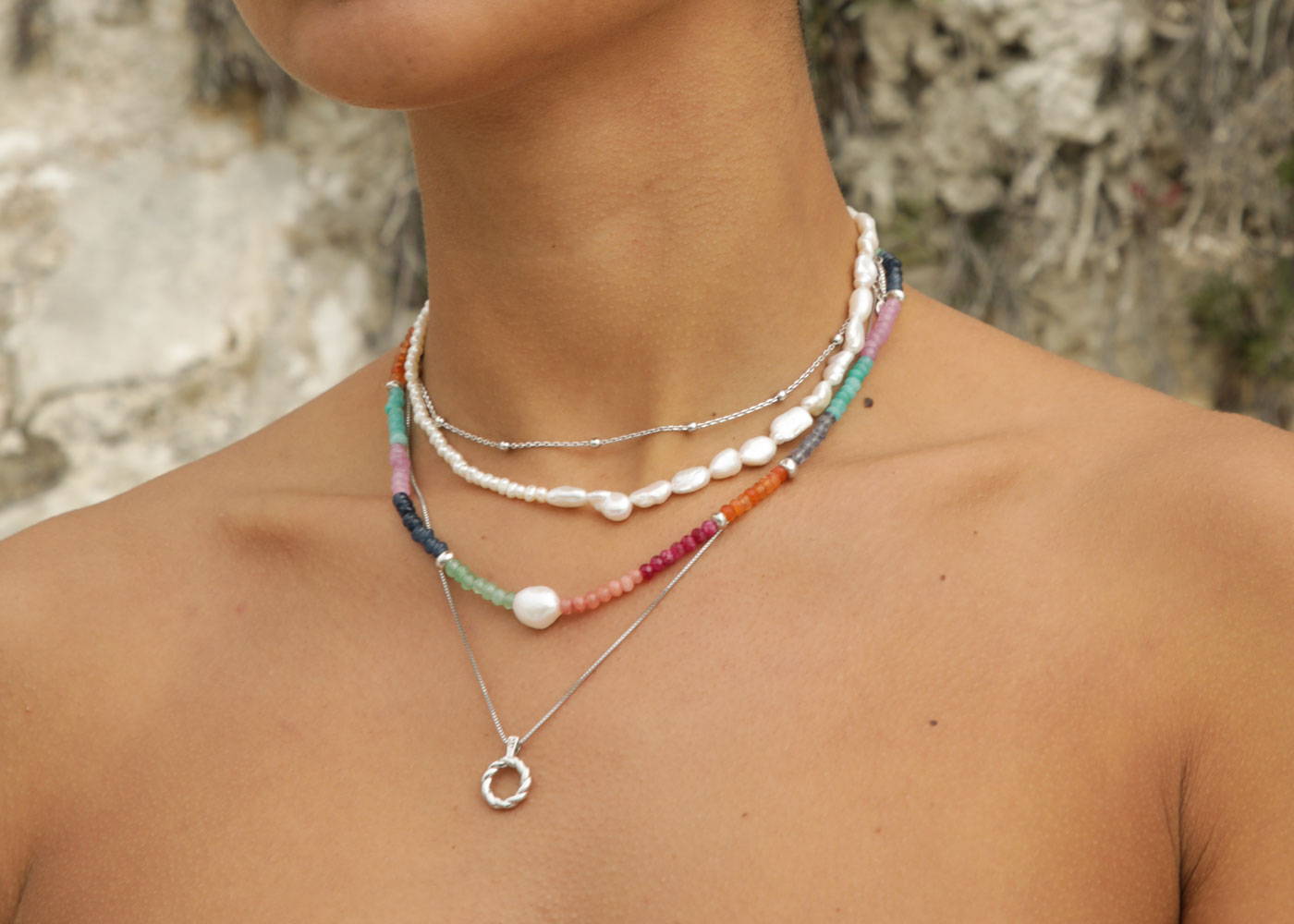 As part of our brand theme Mindfulness & Meaning, these pieces are meant for you to find meaning in all the small things. With the world slowly opening back up again, it's important to still take time to appreciate the everyday moments of zen. Calming semi-precious aventurine bring prosperity, whilst pearls symbolise wisdom ~ reminding you to remain calm and mindful, brighter times are ahead.
This collection is all about the fun, summery feel we've all been desperate for, the ultimate way to inject some feel-good vibes to your stack. Escape to Astrid & Miyu with your own slice of jewellery heaven, feeling so serene #inAM.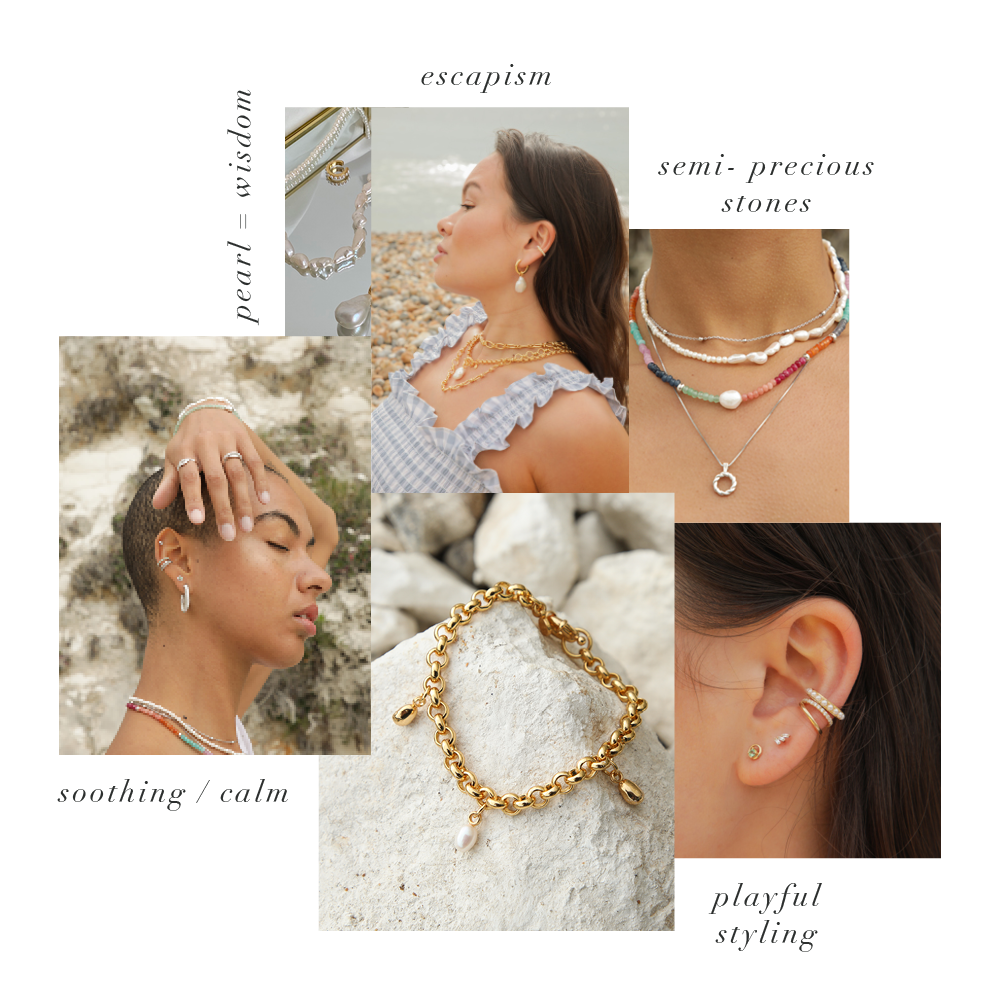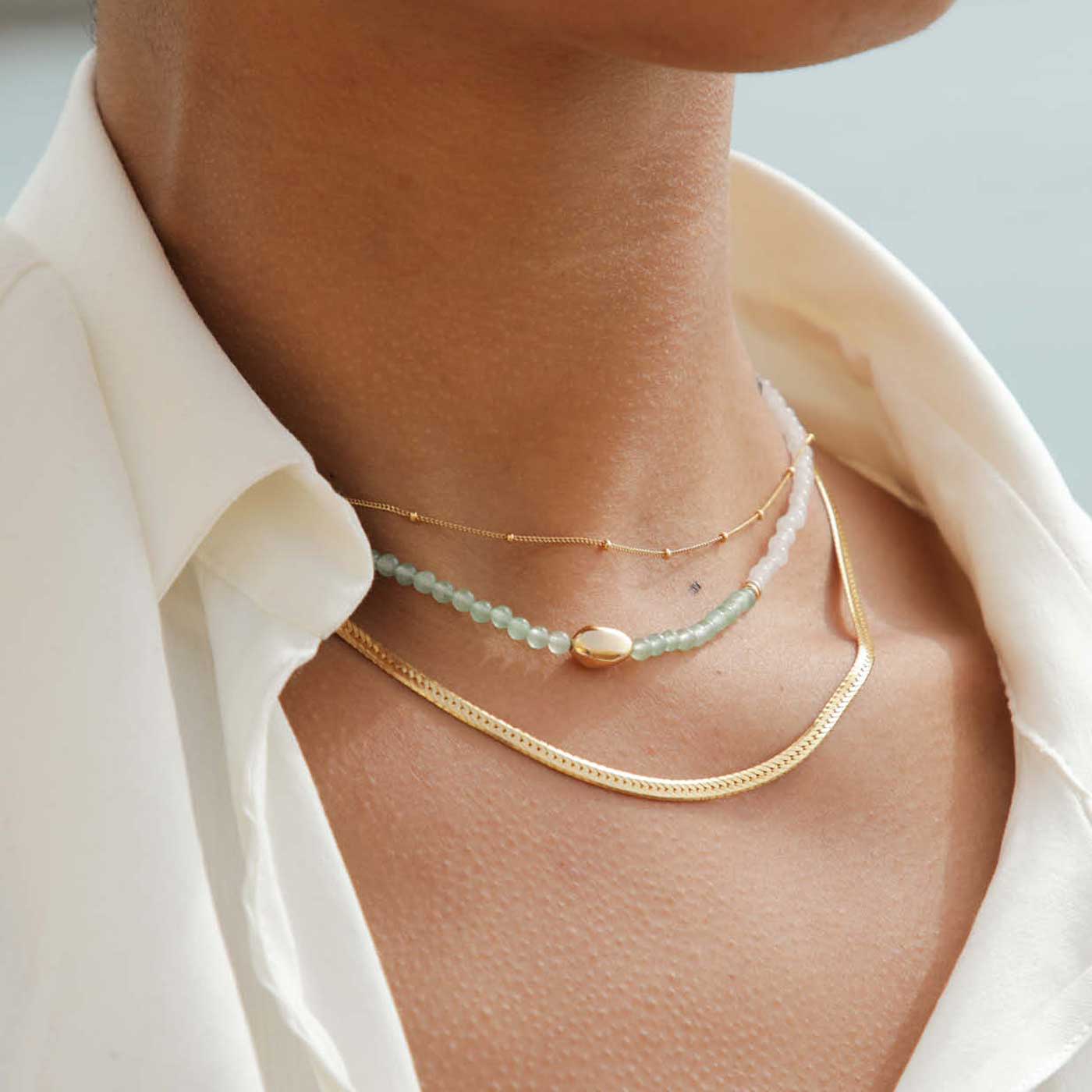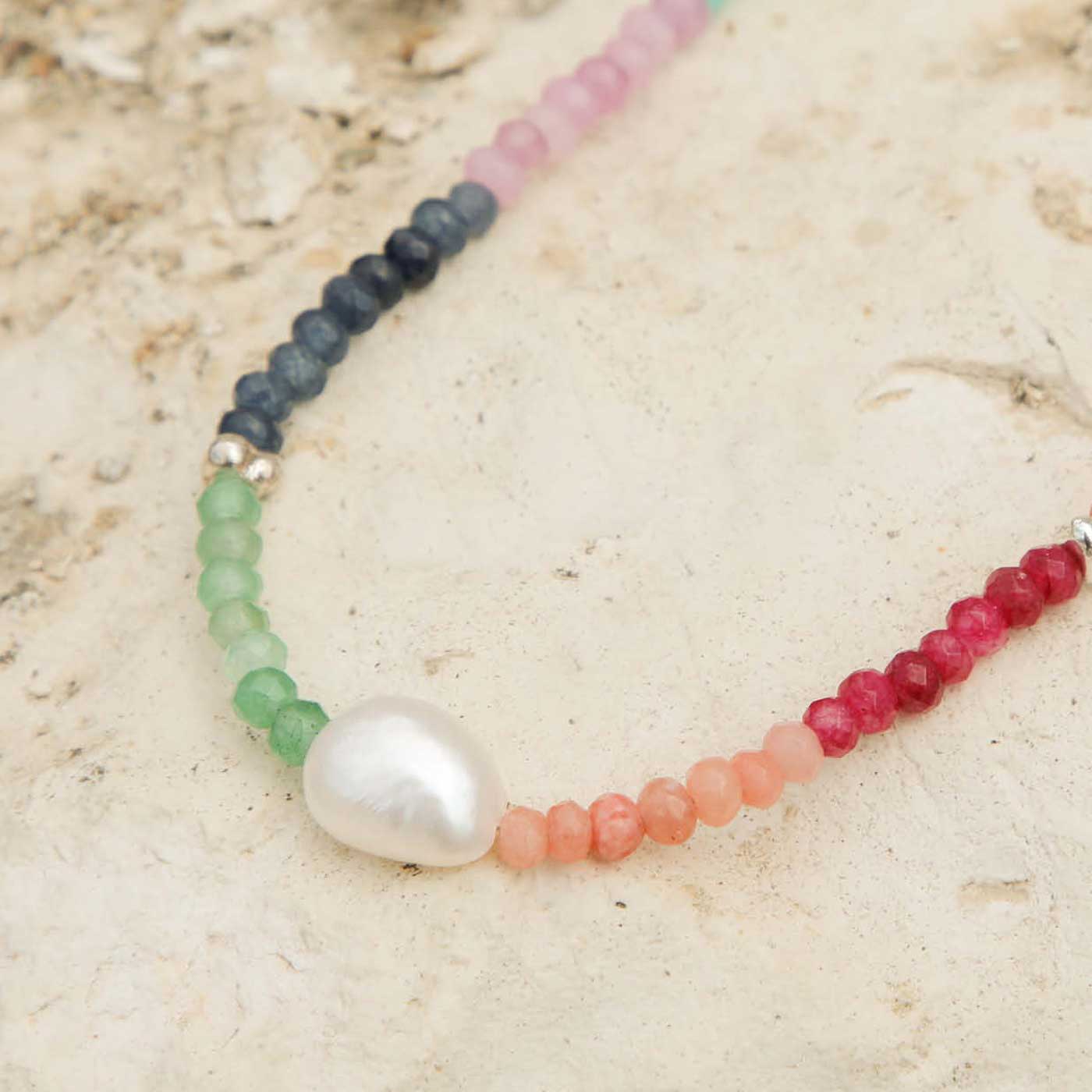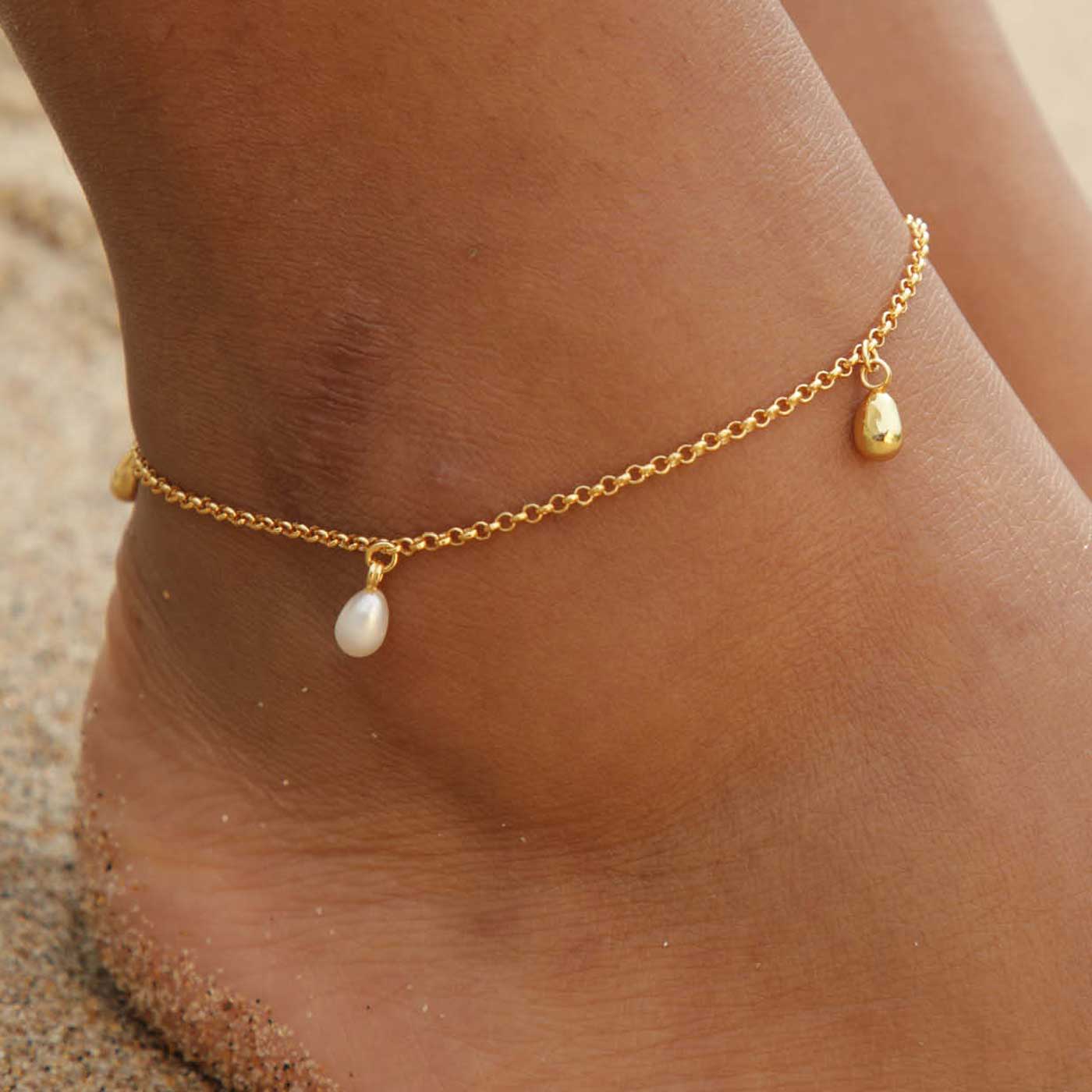 Hello, summer jewellery. The Serene Collection is designed to be styled & stacked together with your existing pieces. The Serenity Pearl Necklace & Semi-Precious Necklace look amazing worn by themselves or stacked with gold chain necklaces to add a touch of luxe.
This collection is where the A&M anklets are born ~ giving your trainers and sandals the summer moment they deserve. We've released two beaded anklets and one chain anklet so that you can wear them stacked together (don't tell your bracelets, they'll get jealous).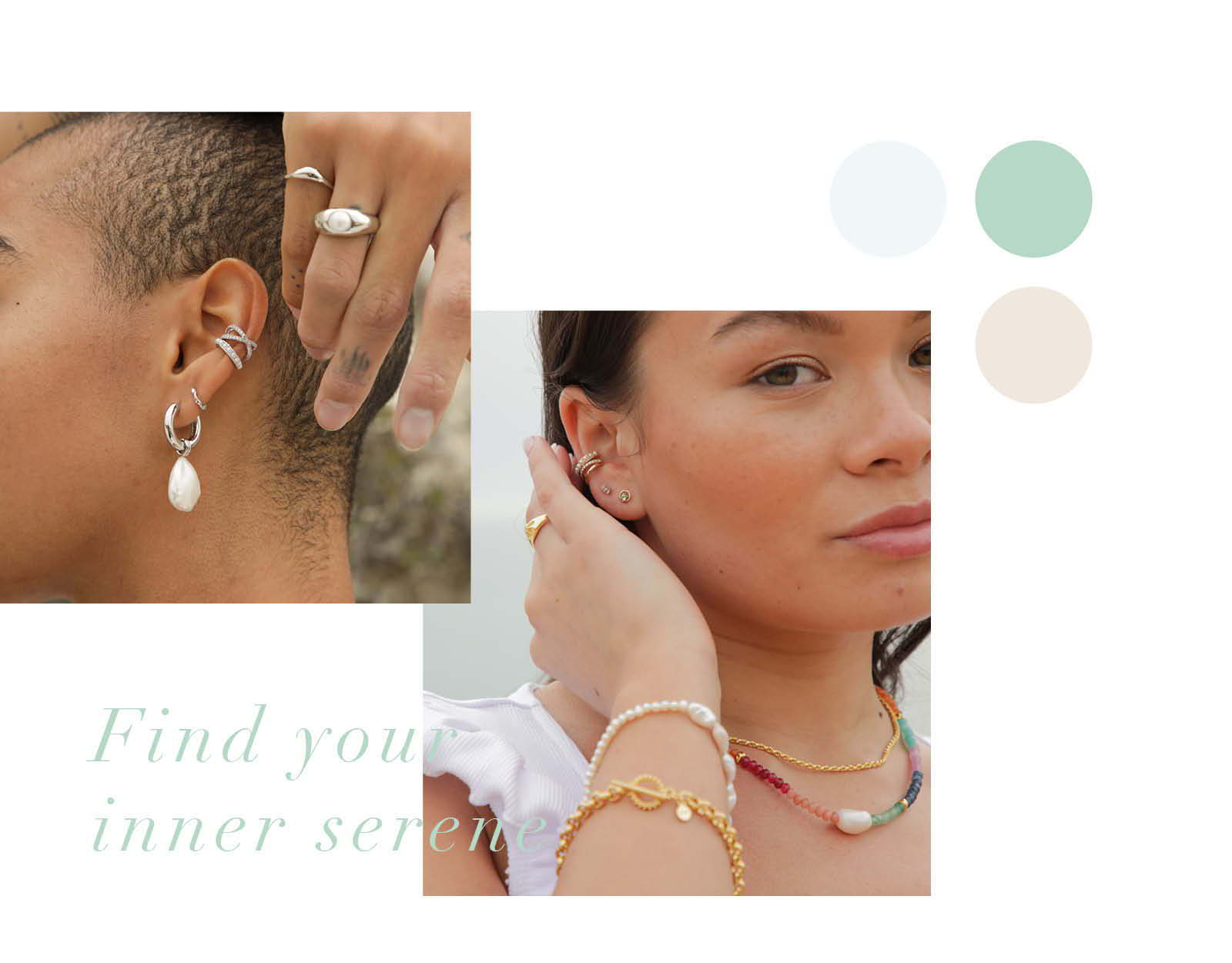 Sign up to our newsletter to see more Serene styling ~