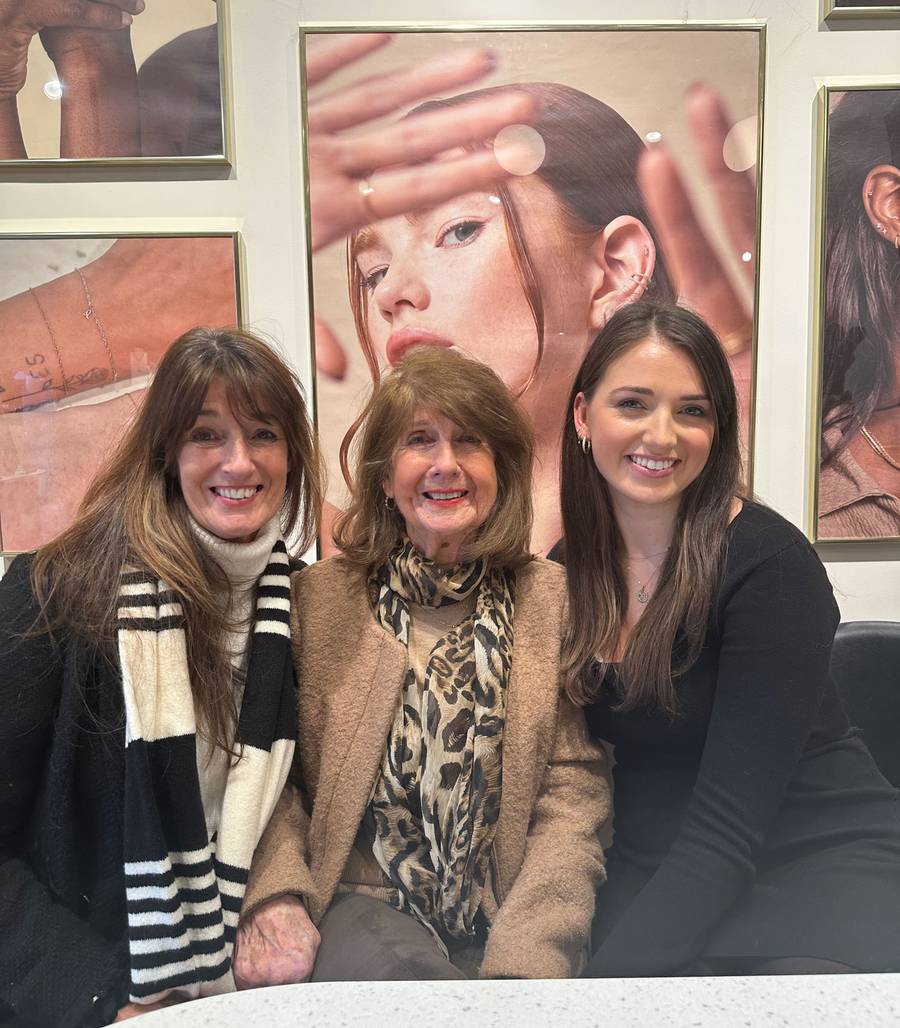 Julie, Irene & Amy
Meaningful Moments with #MusesofAM
We're capturing the moments that mean the most to the Muses of A&M.
Back to articles
Amy is our Senior Brand Marketing Manager, and she looked back on her favourite childhood photos, family holidays and moments of togetherness with her mum, Julie, and nan, Irene. We looked back on memories from past and present, and created new memories with matching welded bracelets in our Bristol Store.
What do your welded bracelets mean to you?
Our welded bracelets are not only beautiful but it was such a fun, special and memorable experience to have them done together! They symbolise that the three of us, as mother, daughter and grand-daughter, have a very unique and special bond and although we may not always see each other, we are never truly apart - the love we have for each other is always with us in every moment!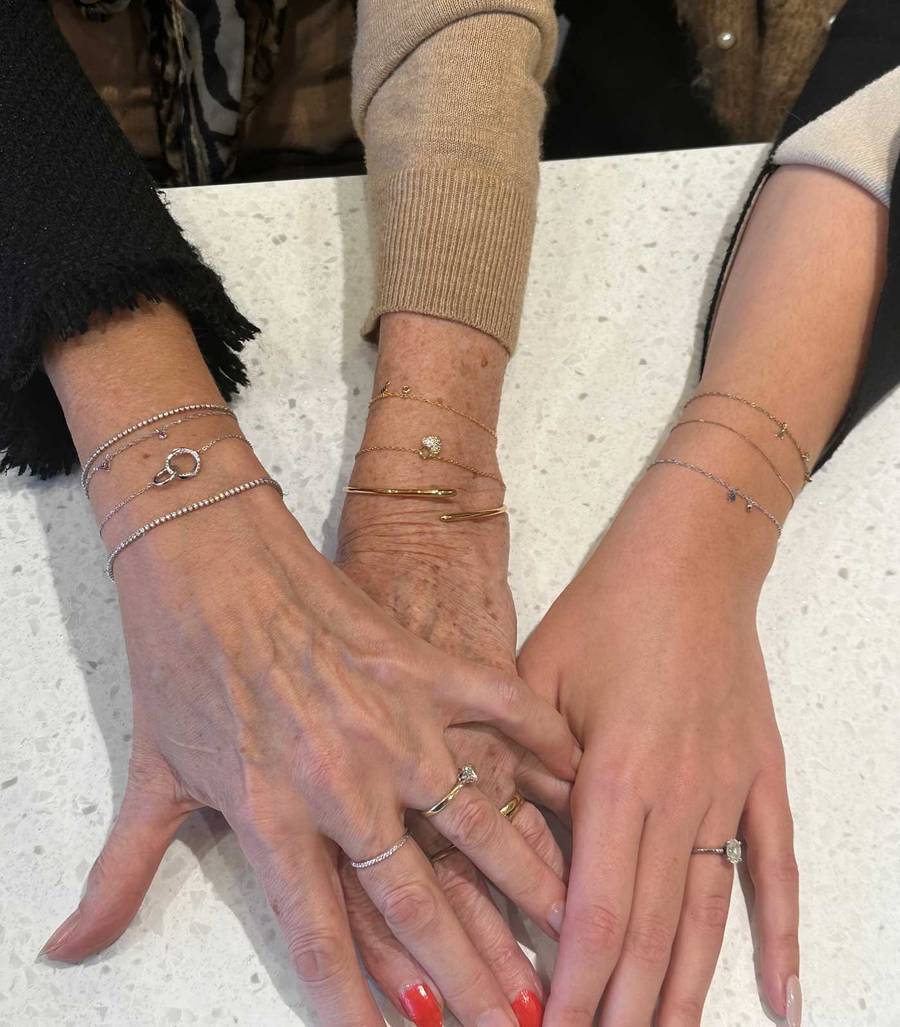 When are your meaningful moments together?
"We've made some amazing memories together, especially on family holidays in St Ives over the past few years which we'll never forget or just going for walks, getting coffee and having a long lunch together, chatting about anything and everything!"
Our meaningful moments are when we're all together, whatever we're doing
What's a song that reminds you of your relationship?
"A song that reminds us of each other (and always makes us teary!) has to be the scene in Mamma Mia when they sing Slipping Through My Fingers as it's all about mother and daughter relationships and that special bond. We feel so lucky that over the years, that bond has only got stronger and we've become even closer - we still spend so much time together which we feel so grateful for!"
What do you admire most about each other?
"There are so many things I admire about my Mum; her strength, values, understanding and simple attitude towards life. She has always said the answer to happiness is to be content with everything you have, and I try to live by that mantra." - Julie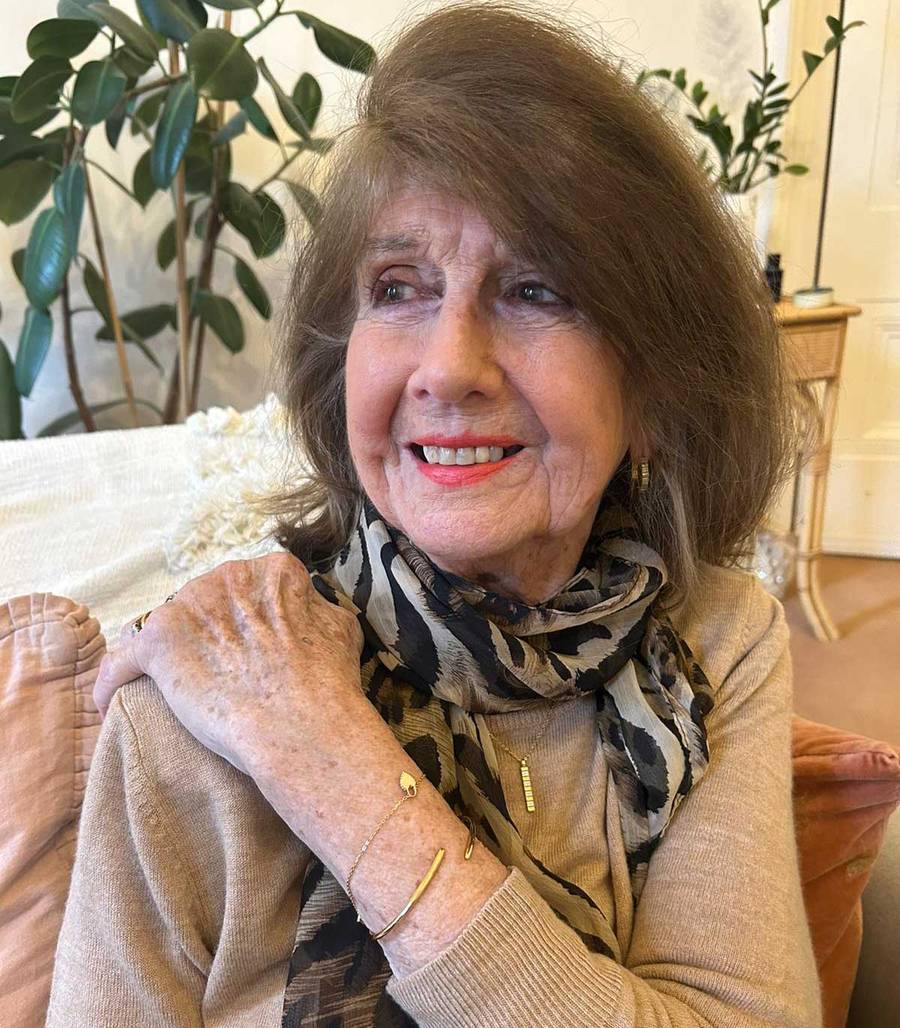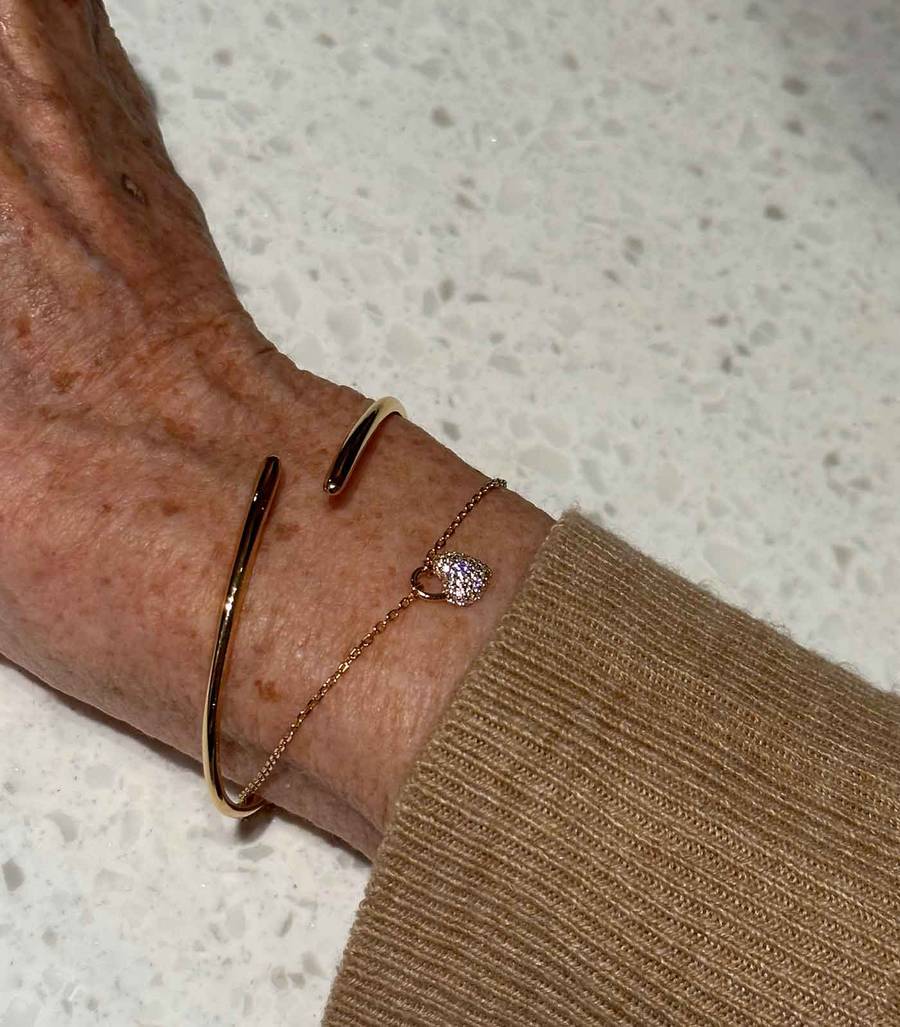 "I have such wonderful memories of my grand-daughter as a baby in hospital in her mothers arms. Seeing them both together filled my heart full of love." - Irene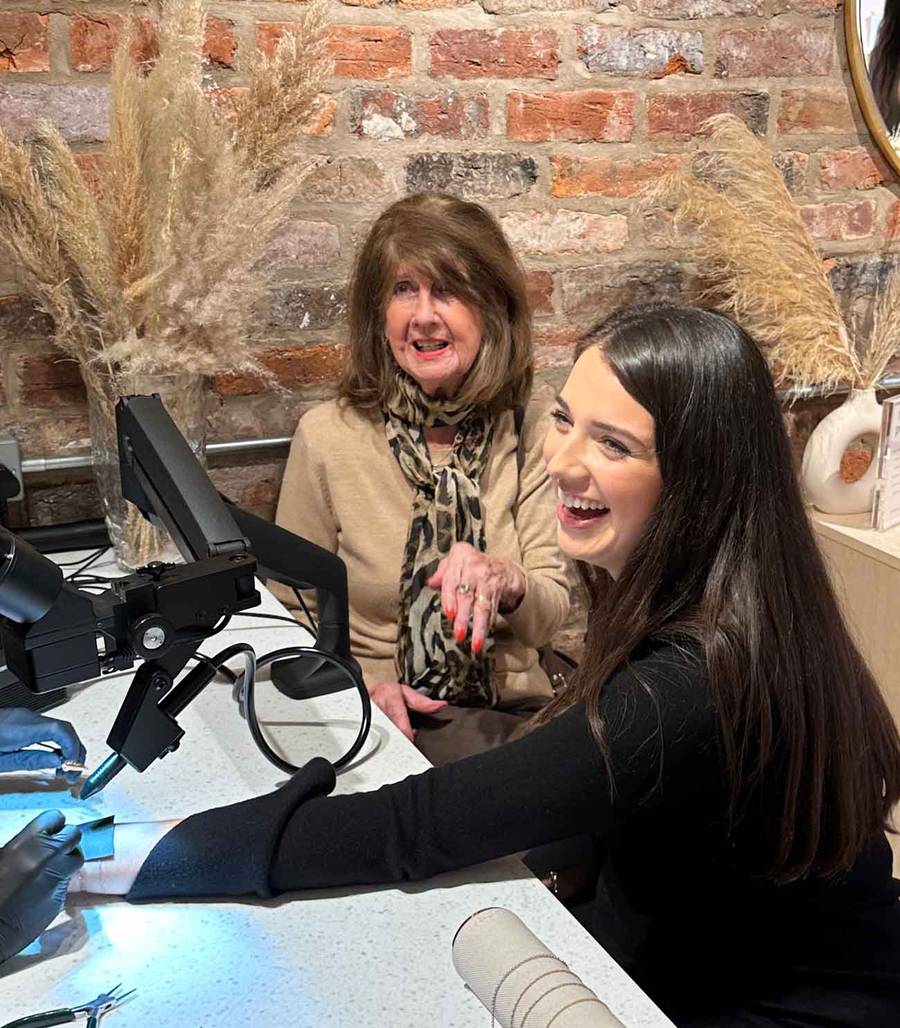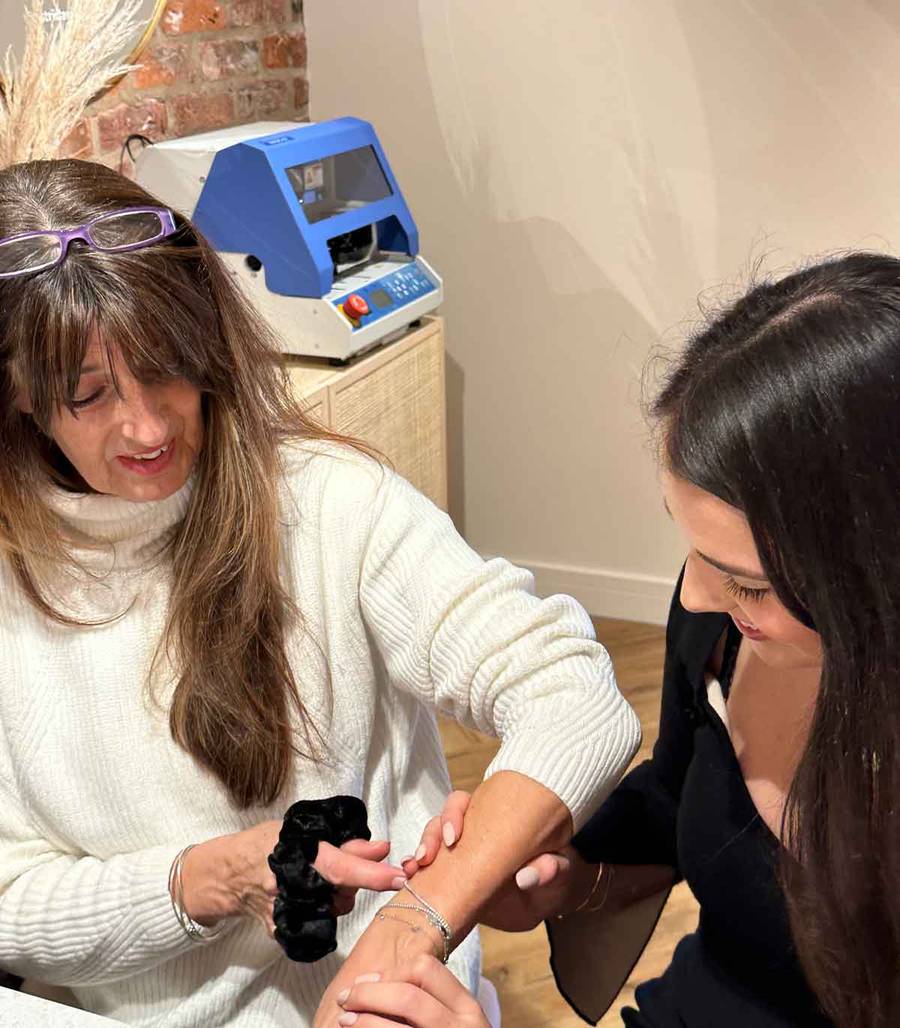 "My Mum truly is my best friend and has taught me so many things that have shaped me to become who I am." - Amy