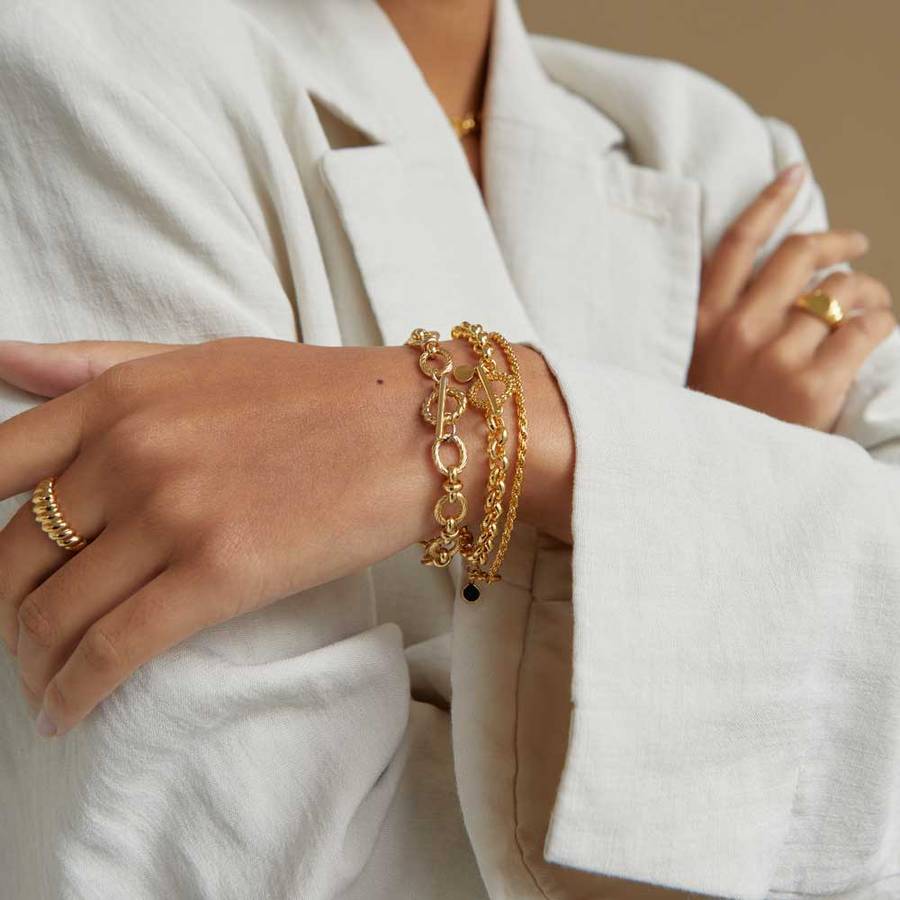 6 WAYS TO WEAR: CHUNKY CHAINS
Chunky chain jewellery is the style trend that's here to stay. Whether it's a gold chunky necklace or a bold silver bracelet, they're the perfect way to add a statement touch to your look.
Back to articles
There are so many different ways to wear chunky chains to glam up your outfit. You can wear them on their own, with coordinated statement earrings or even stacked with daintier necklaces or chokers. Don't know what chunky style is for you? Fear not, Team A&M are here with all the inspo you'll need… with our 6 favourite ways to style chunky chain jewellery.
What's your Chunky Chain style?
Coordinated Queen - If you're looking for less of a mix, and more of a match, this style is perfect for you.
Petal to the Metal - Chunky jewellery and delicate florals make for a surprisingly harmonious couple with this botanical look.
The Minimalist - Because statement can be simple, this is the chunky choice for those who like to keep things chic.
All Stacked Up - If you're a necklace layering addict, check out our inspo on how to add chunky chains into the mix.
The Maximalist - Do you like your jewellery bold and beautiful? Our Maximalist look may be your favourite chunky chain style.
Bracelet Party - This final looks gives your chunky bracelets their well-deserved time in the spotlight.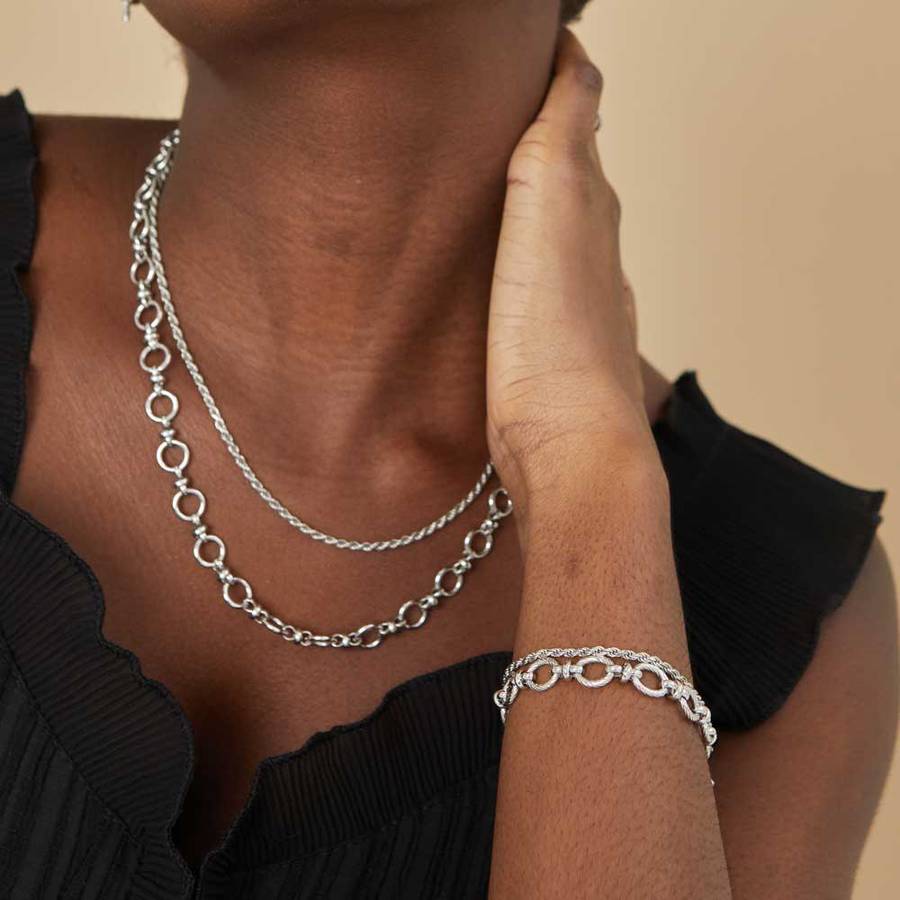 Coordinated Queen
Coordinated Queen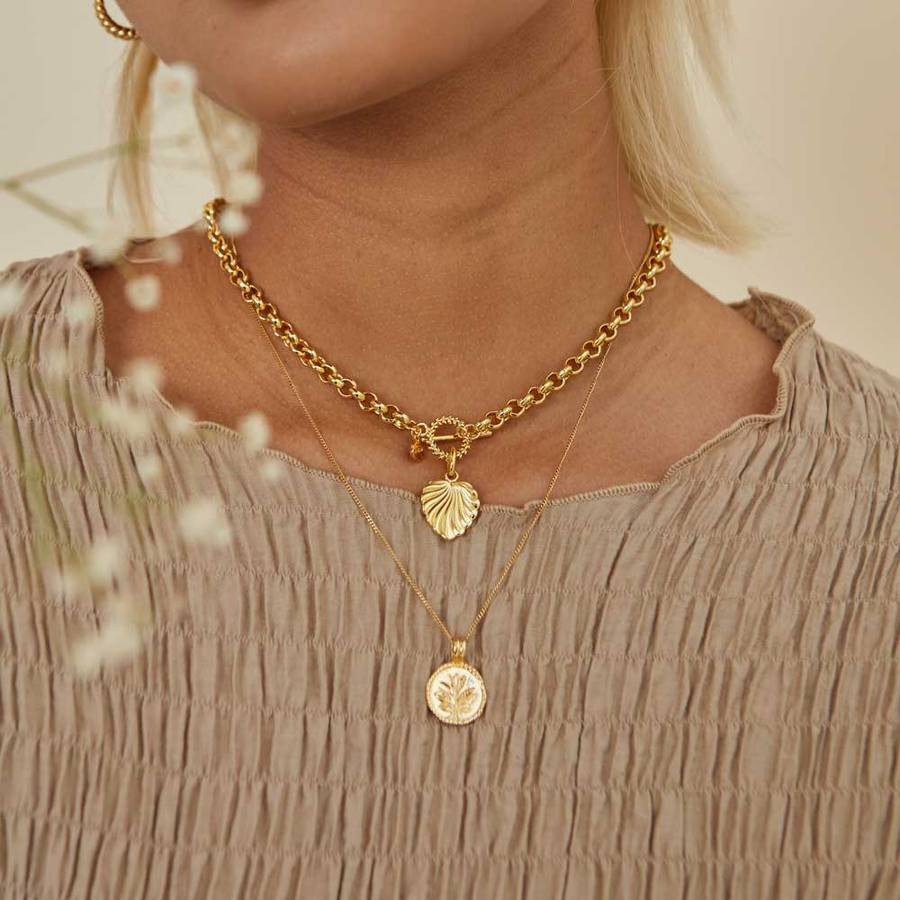 Petal to the Metal
Petal to the Metal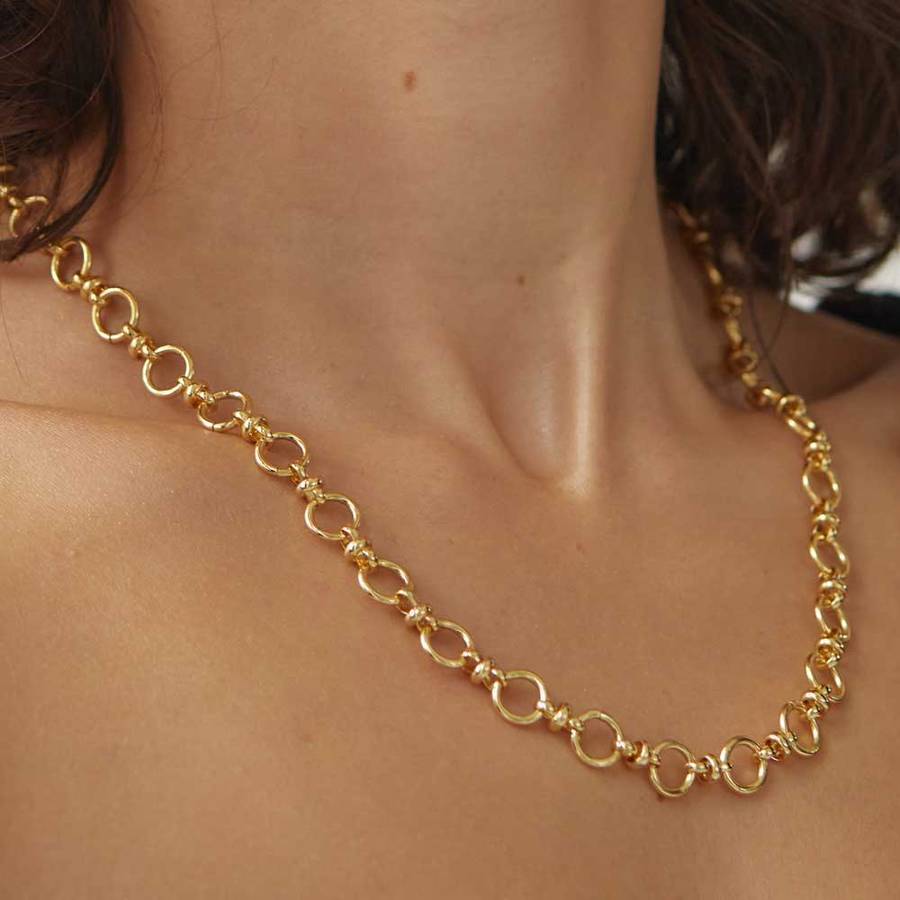 The Minimalist
The Minimalist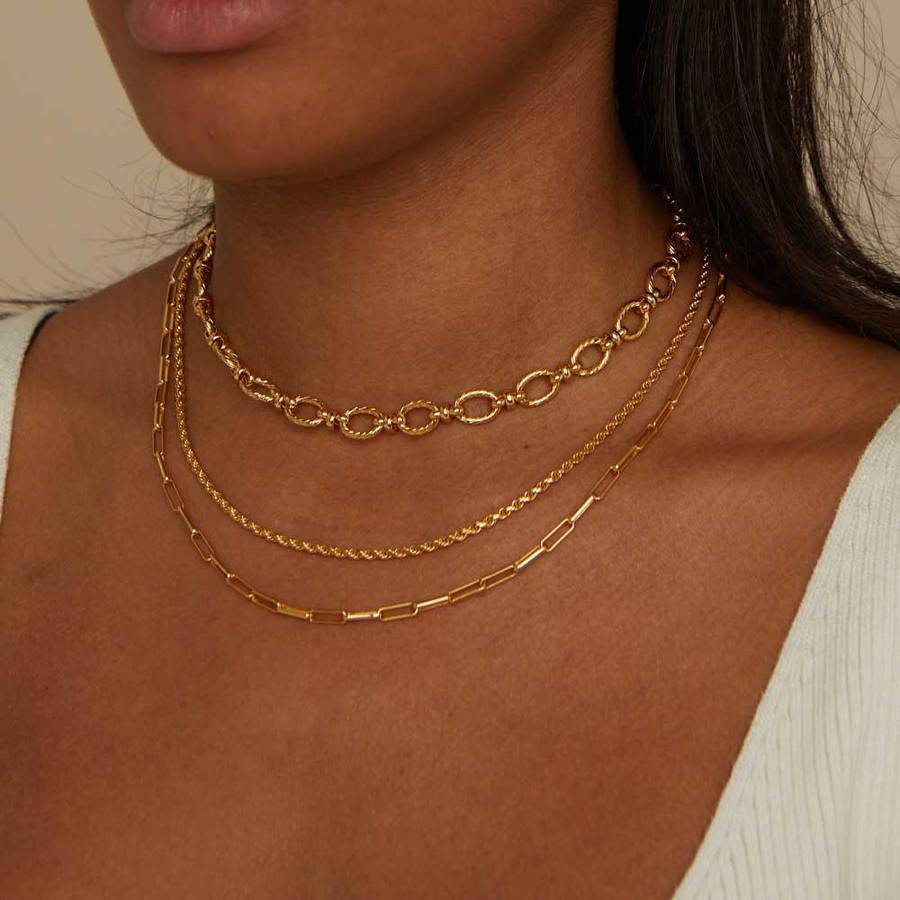 All Stacked Up
All Stacked Up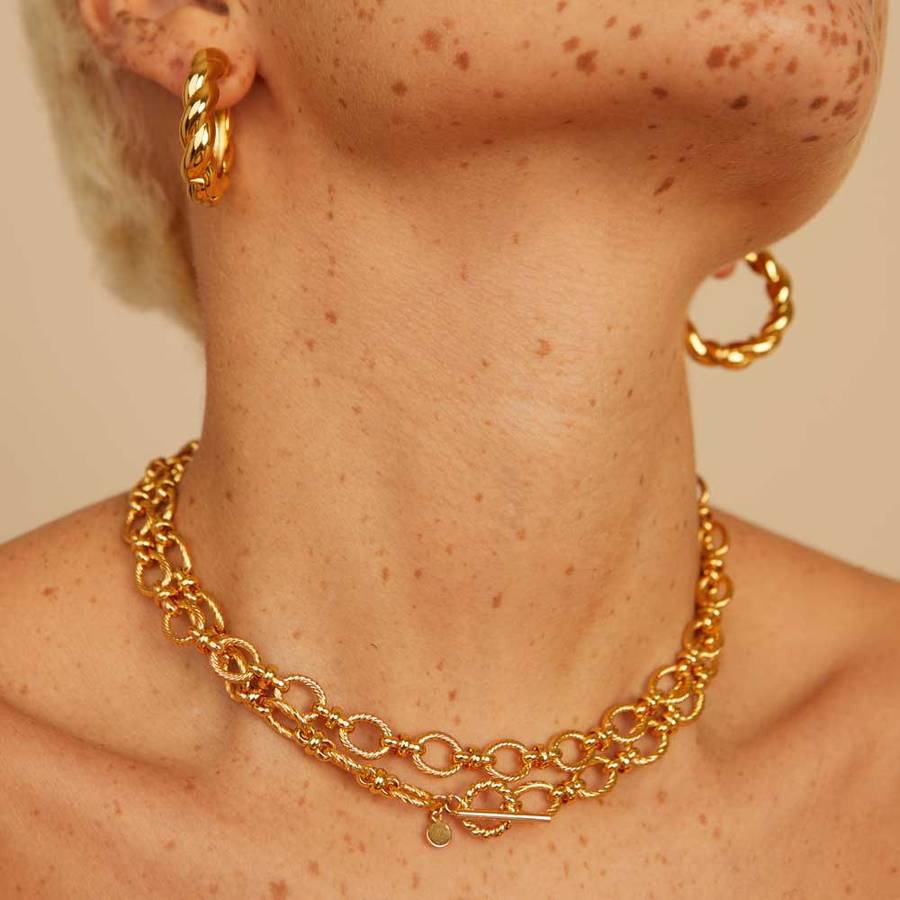 The Maximalist
The Maximalist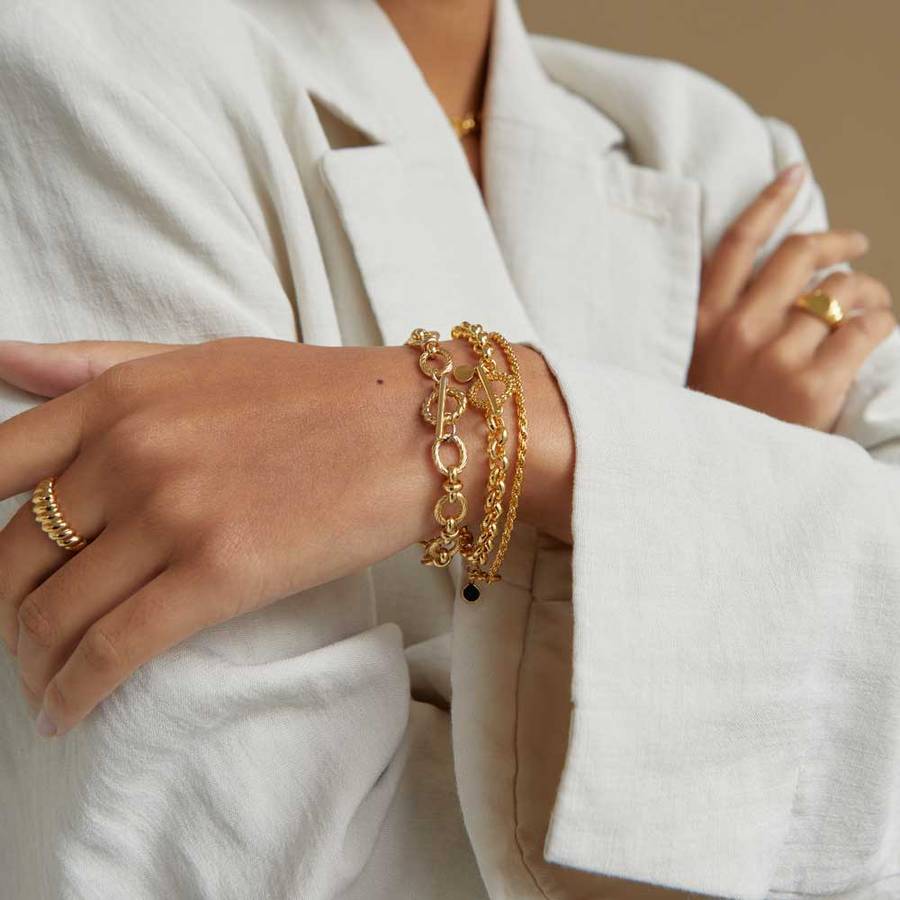 Bracelet Party
Bracelet Party
Look One: Coordinated Queen
Jewellery is like lingerie: nothing beats a matching set. Coordinate your chunky necklaces & bracelets for an all A&M look, and finish it off with a killer ear stack. Consistency is key - so match up textures, weights and metals carefully.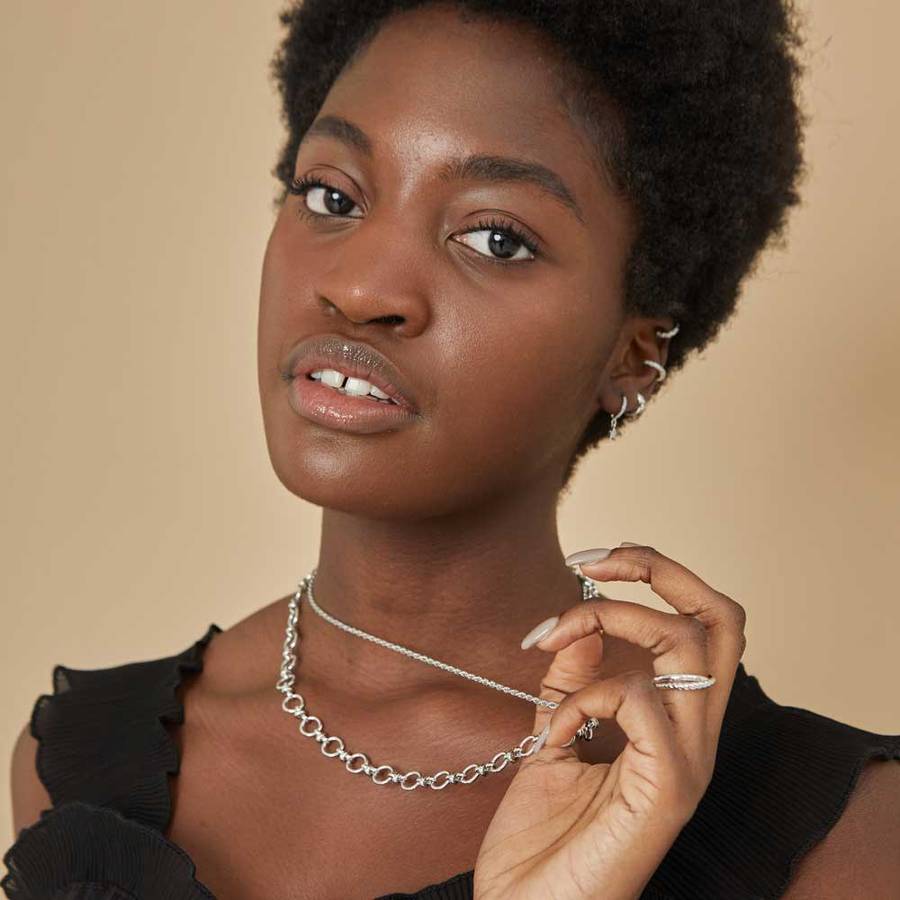 Text 1
Look Two: Petal to the Metal
Combining delicate florals with chunky chains, this look adds a botanical twist on our fave vintage styles. Mixing chunky jewellery with dainty chains makes for a curated look, ready for any occasion.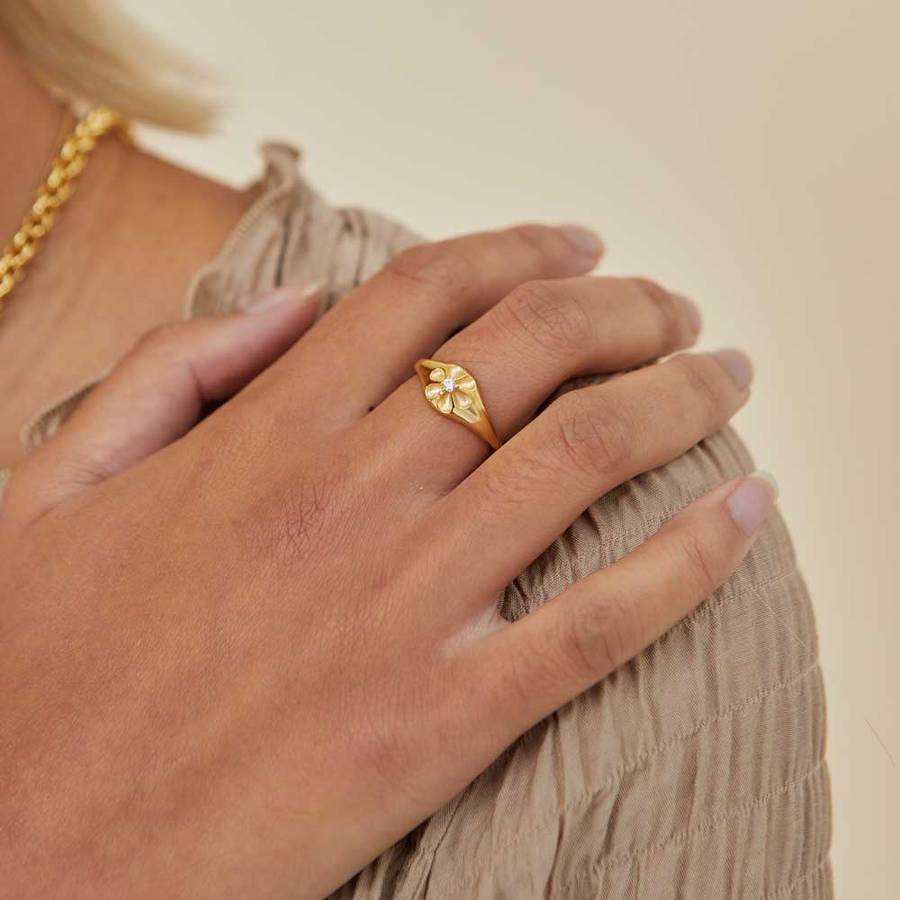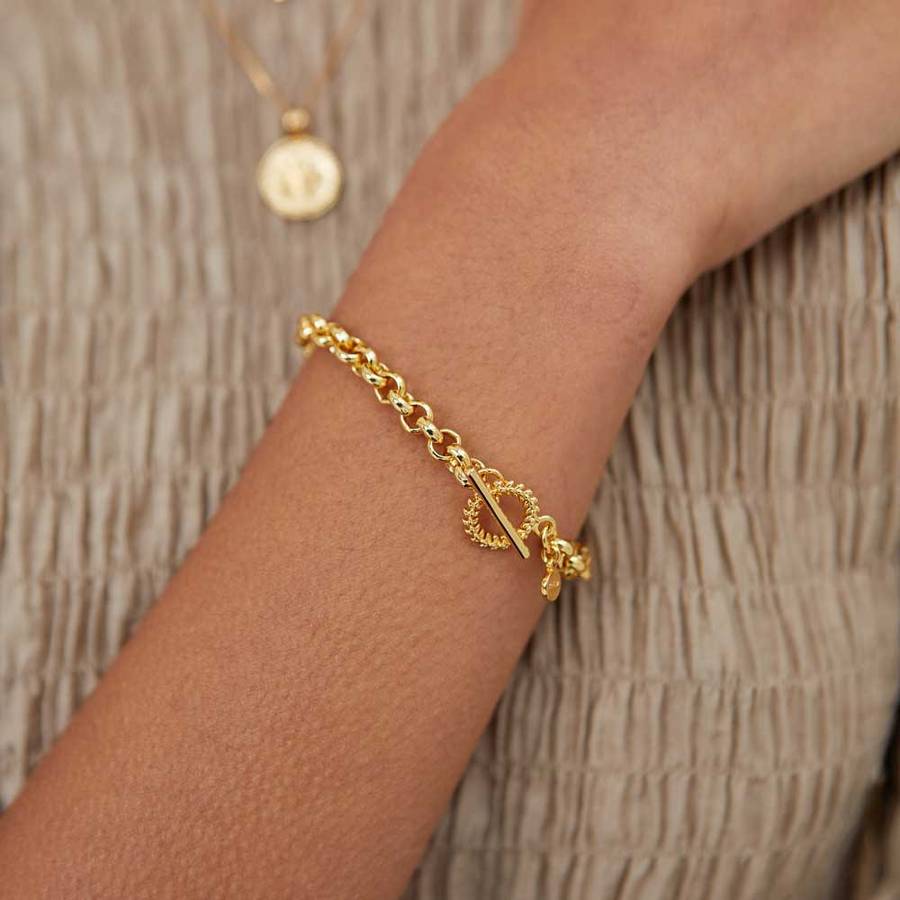 Look Three: The Minimalist
Golden, chunky & timeless - keep it simple but not basic with a gold chain necklace and simple chunky hoops. Chic and *very* classy, the ideal look whether you're going out or staying in.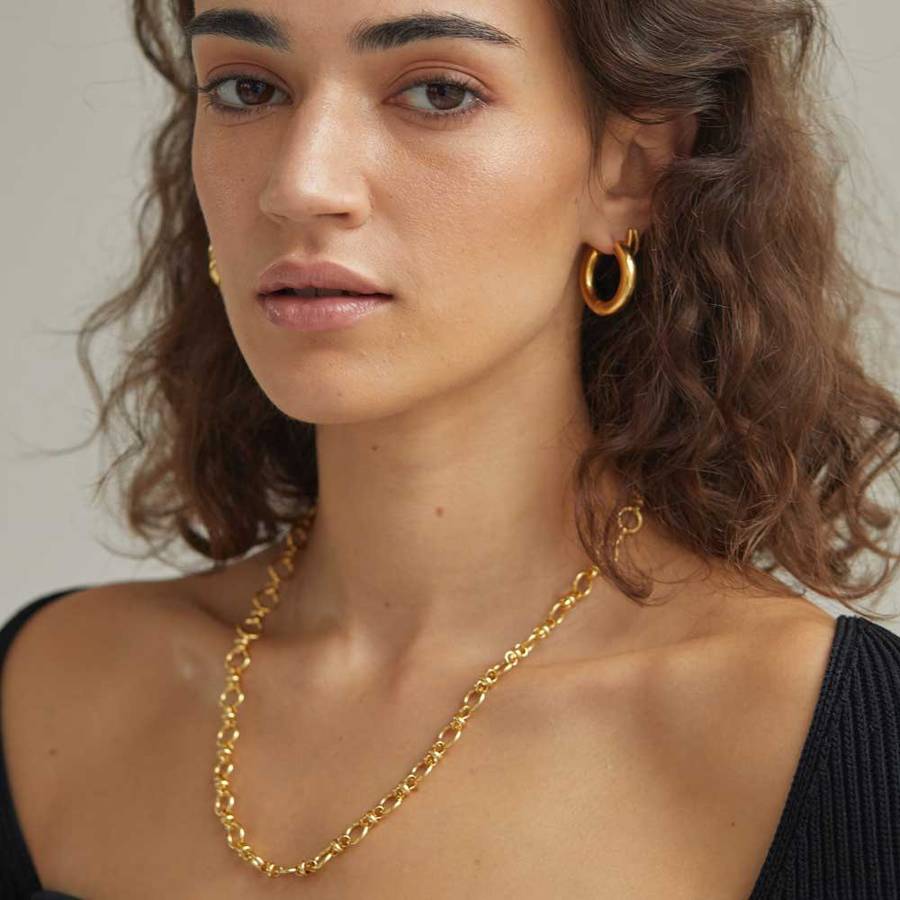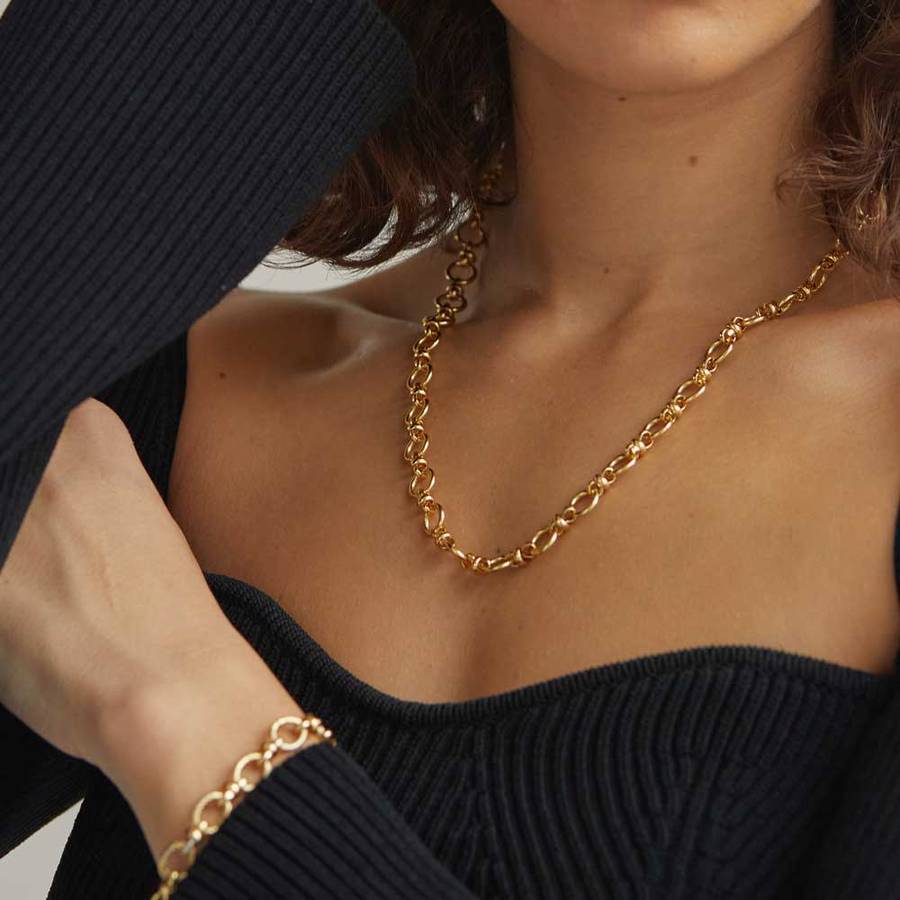 Look Four: All Stacked Up
Too many chains? Impossible, the more the merrier. This look layers different chain weights for a textured look, contrasting bold chunky necklaces with lighter, complementary chains. Just add an ear stack to match, and you're good to go.
Look Five: The Maximalist
If done right, more can definitely be more when it comes to combining your statement jewellery. Layer up chunky chains, and then finish off with some chunky earrings for a look you'll want to wear all day, every day.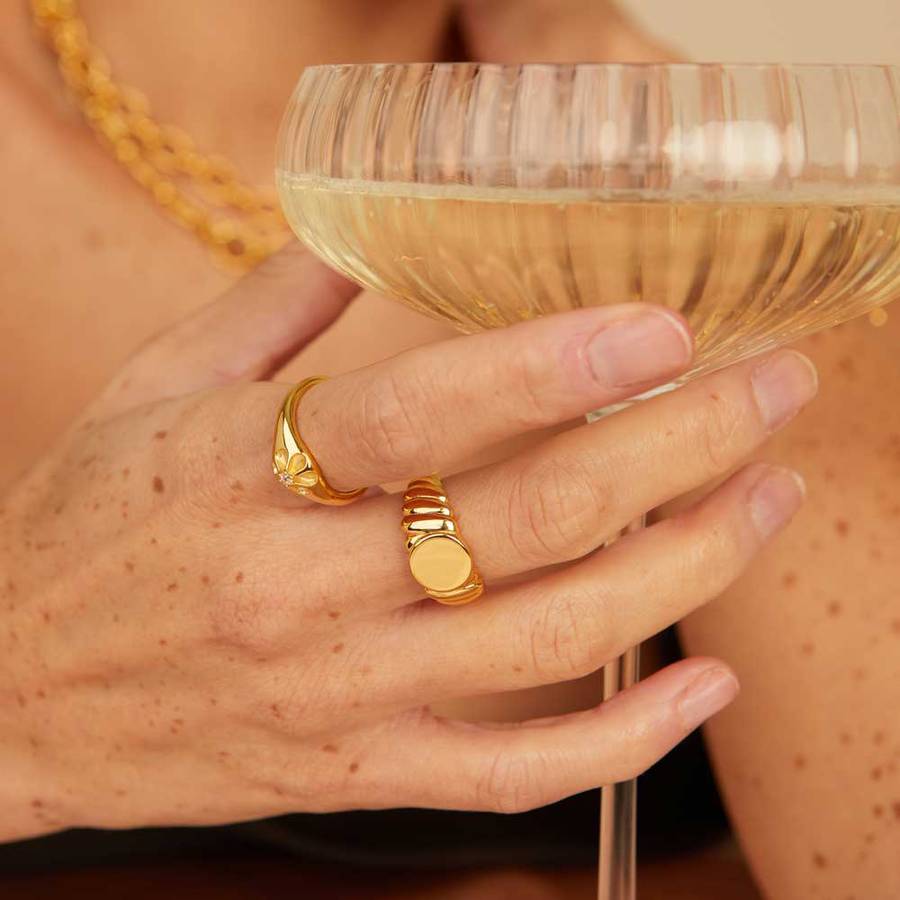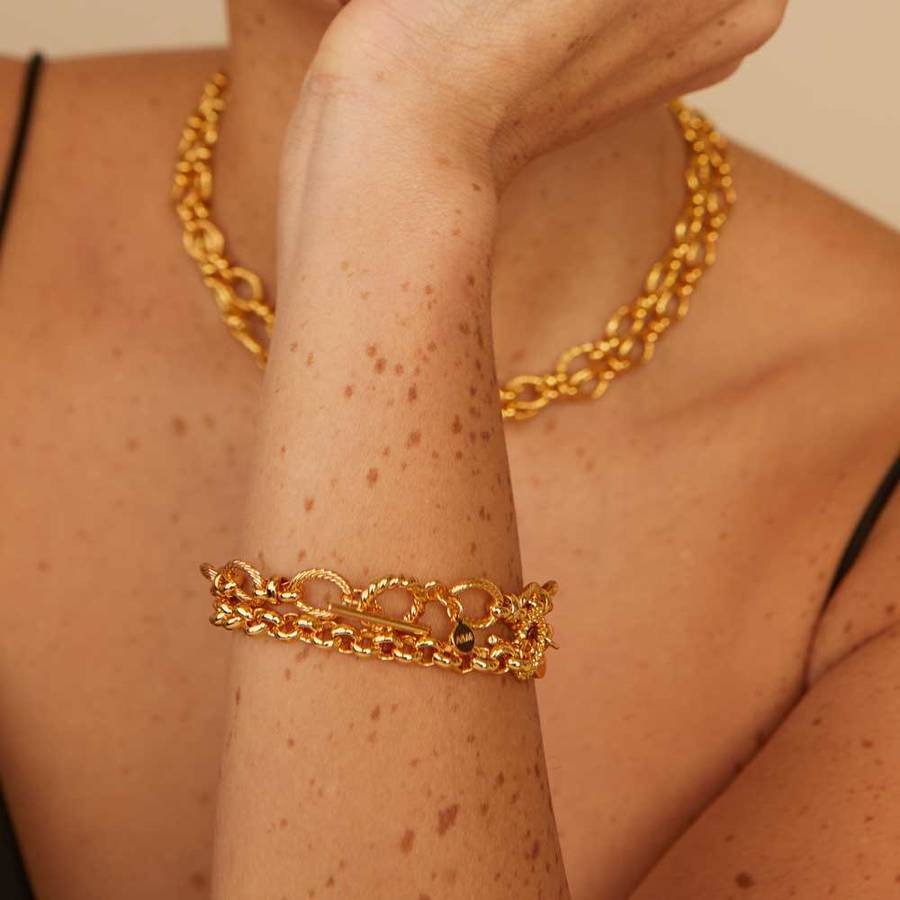 Look Six: Bracelet Party
When it comes to chunky chain bracelets, just keep stacking. You'll want to wear short sleeves all year round when your wrist looks this cute - just add statement rings to complete the look.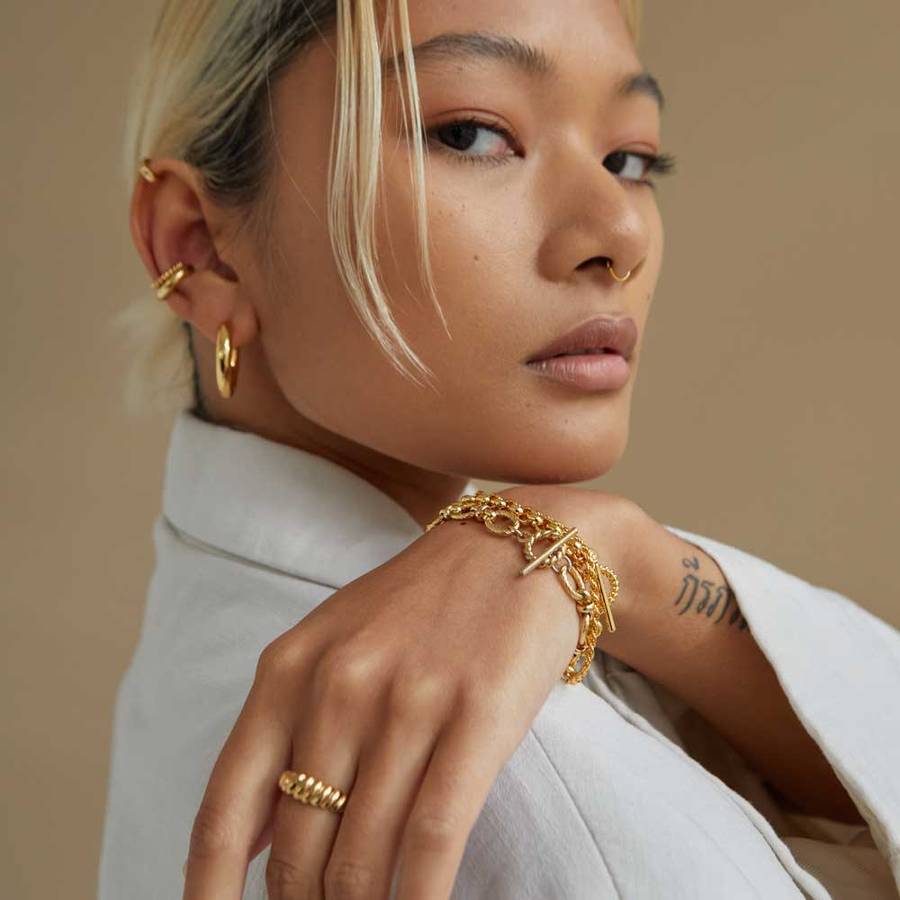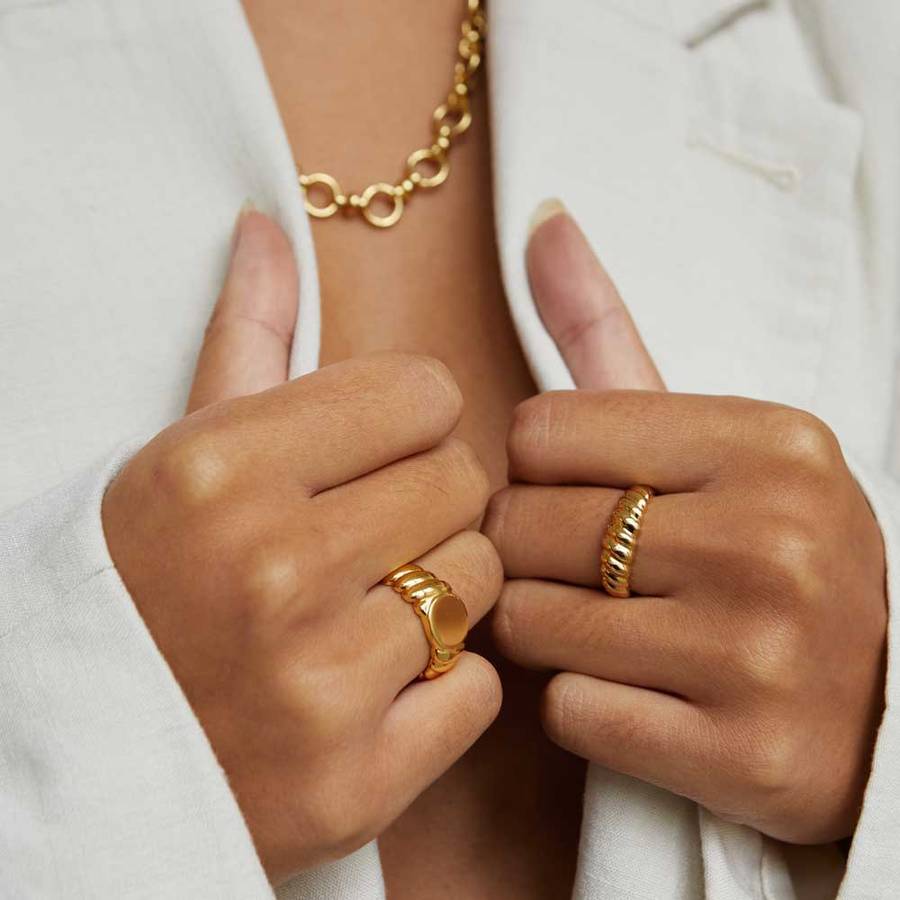 SHOP CHUNKY JEWELLERY WITH A&M