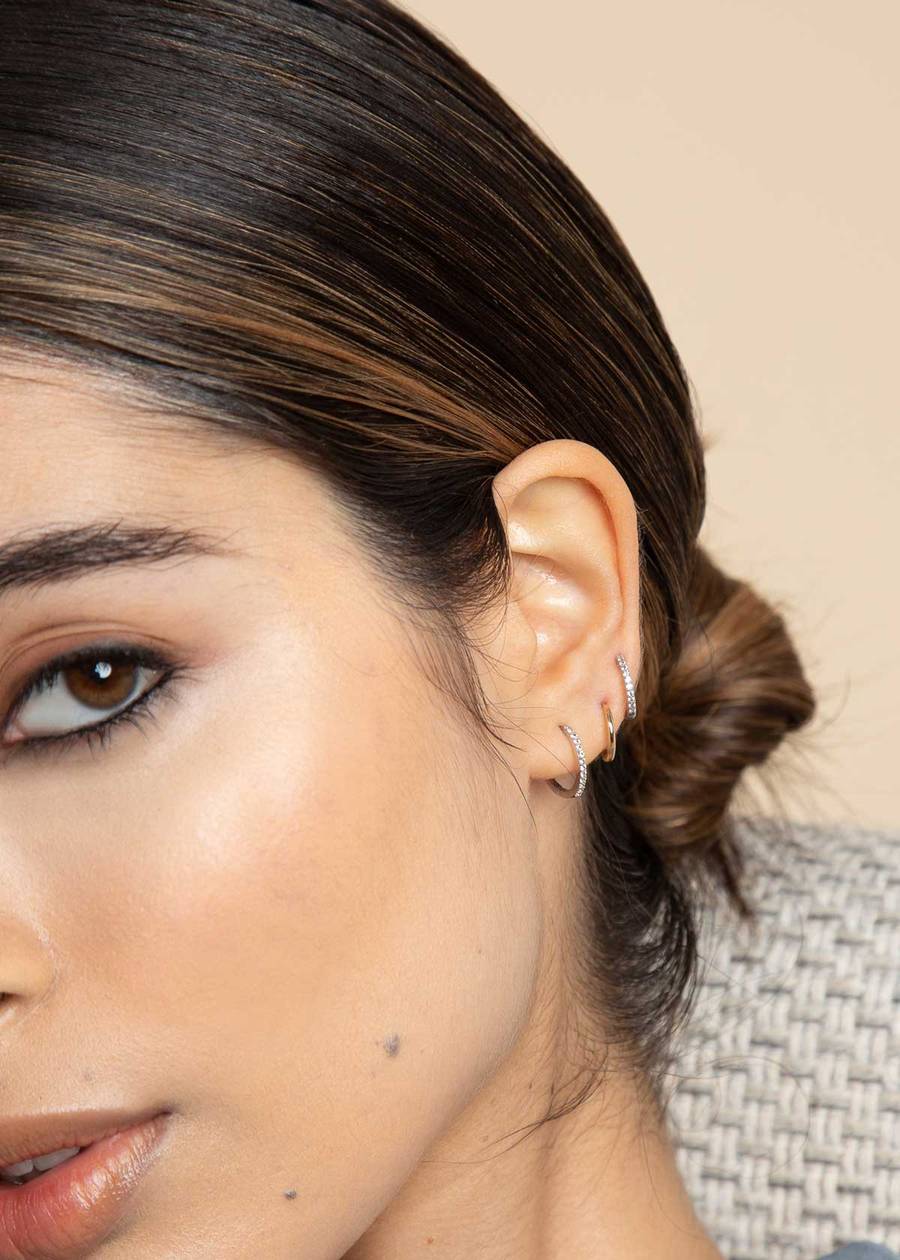 How to style silver & gold
The Mixed Metals Guide
Mixing metals is the biggest trend of the moment. If you're new to mixing metals, read our top tips on styling silver and gold jewellery together.
Back to articles
Is it okay to mix metals?
The simple answer, yes! The idea that everyone should wear the same plating is a total myth. Mixing metals with your jewellery gives a certain je ne sais qoui, and it also happens to be one of the biggest trends of the moment.
This guide will tell you how to wear mixed metal rings, earrings and necklaces with our expert styling tips. Keep scrolling, and get ready to be inspired.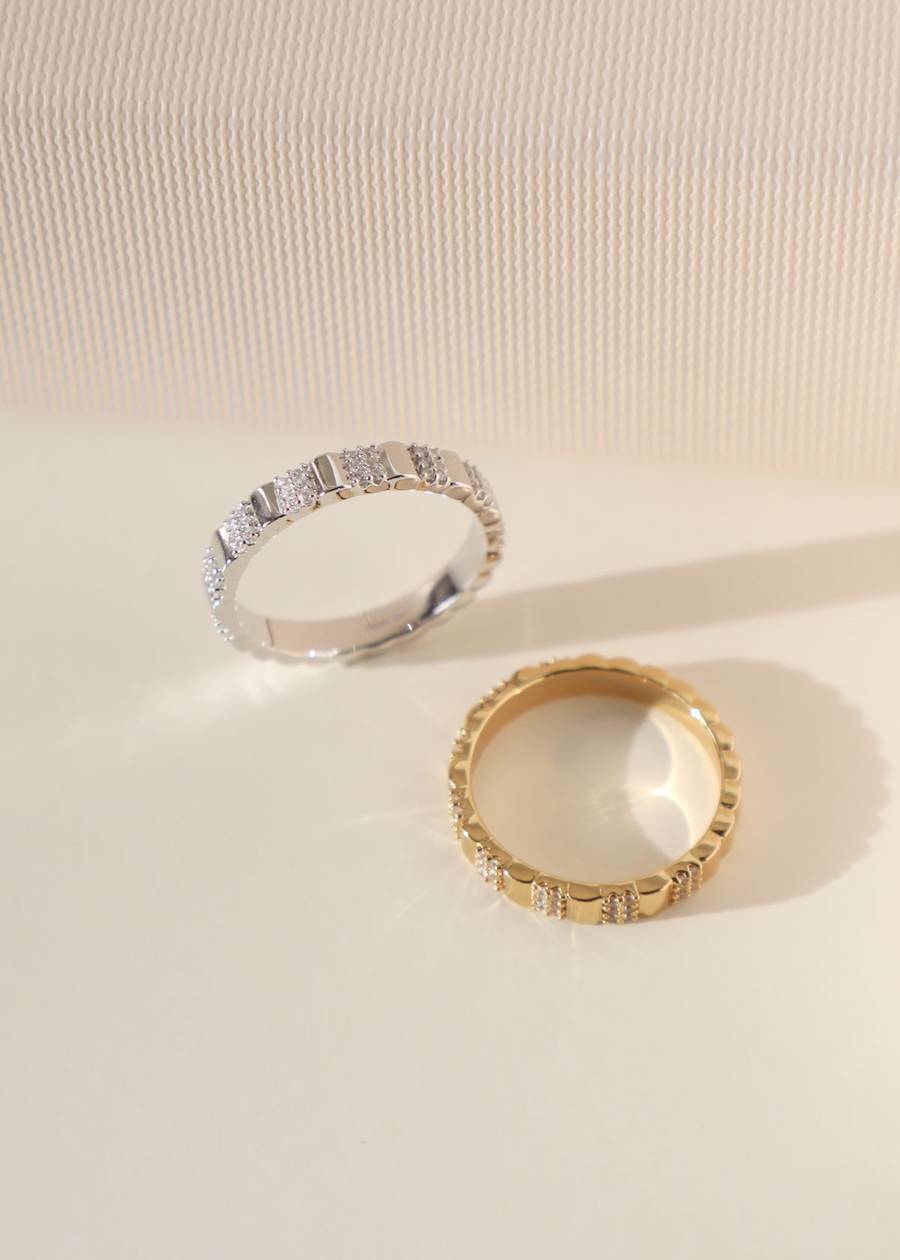 Our top 3 mixed metal jewellery tips
1. Create balance
The trick is to mix your metals in all stacking locations - i.e. your neckline, ears, wrist and fingers.
2. 
Use stones & pearls to bring it together
Adding crystal details and pearls makes the silver and gold contrast less stark. If you're new to mixing metals, this is an easy place to start.
3. Experiment with your stack
At A&M, it's all about feeling empowered with your jewellery. Experiment with your personal style and curate your own dream stack!
HOW TO WEAR MIXED METAL JEWELLERY COMBOS:
How to wear mixed metal rings
Rings often have a sentimental value, so it's understandable that you want to be able to wear all of them at once. You can either go for an equal amount of each plating for a more balanced look, or you can add an accent ring of a different colour to make it stand out in your stack. The key is to experiment with different combinations to find your signature ring stack.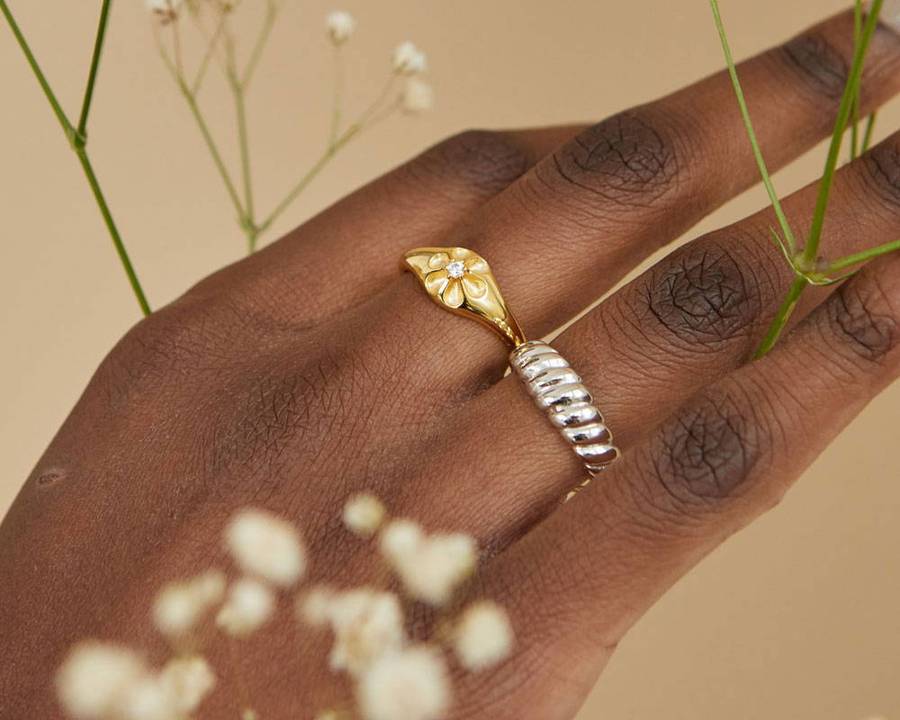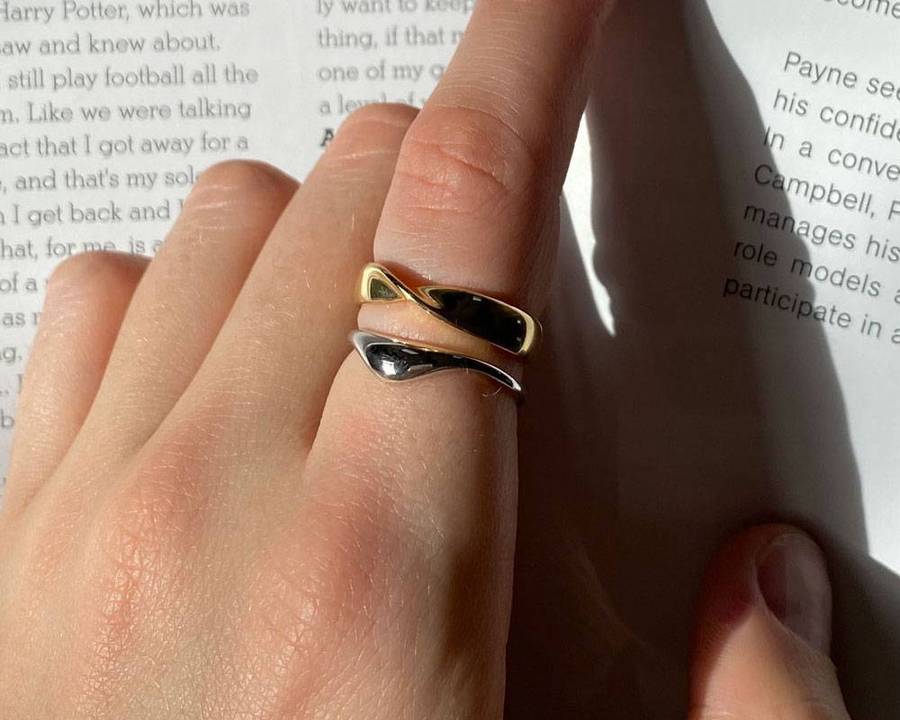 How to layer silver and gold necklaces
There are so many amazing ways of layering mixed metal necklaces. A good way to start would just be to layer two necklaces (one gold, one silver) for a sleek and simple look. Or, if you are already a necklace layering pro, adding one accent pendant necklace in a different plating can be really effective and chic!
If chains & pendants are your thing, look at our Necklace Layering Lookbook for all things necklace related.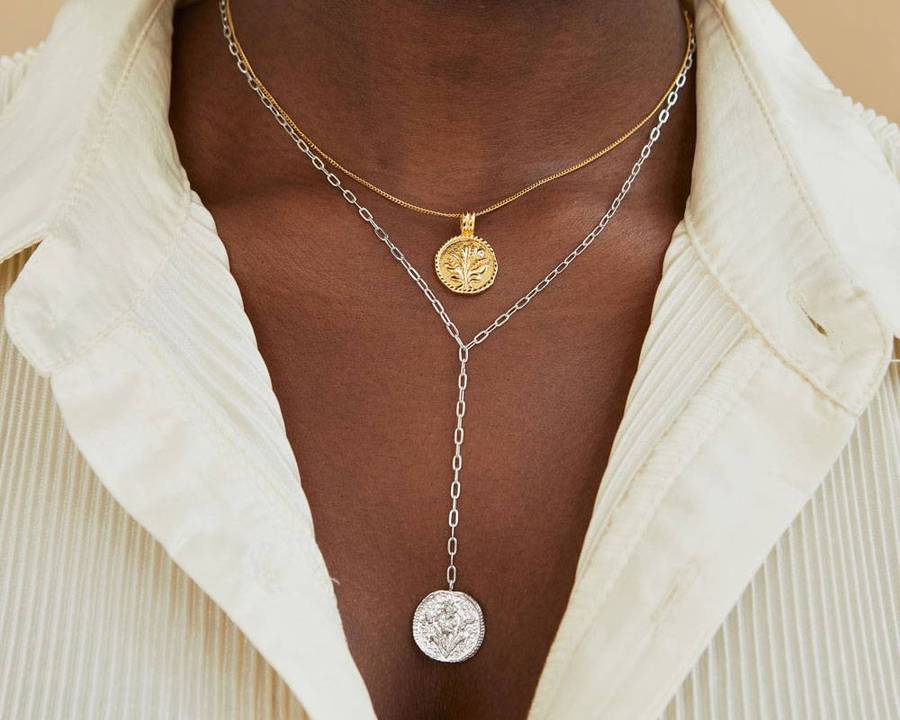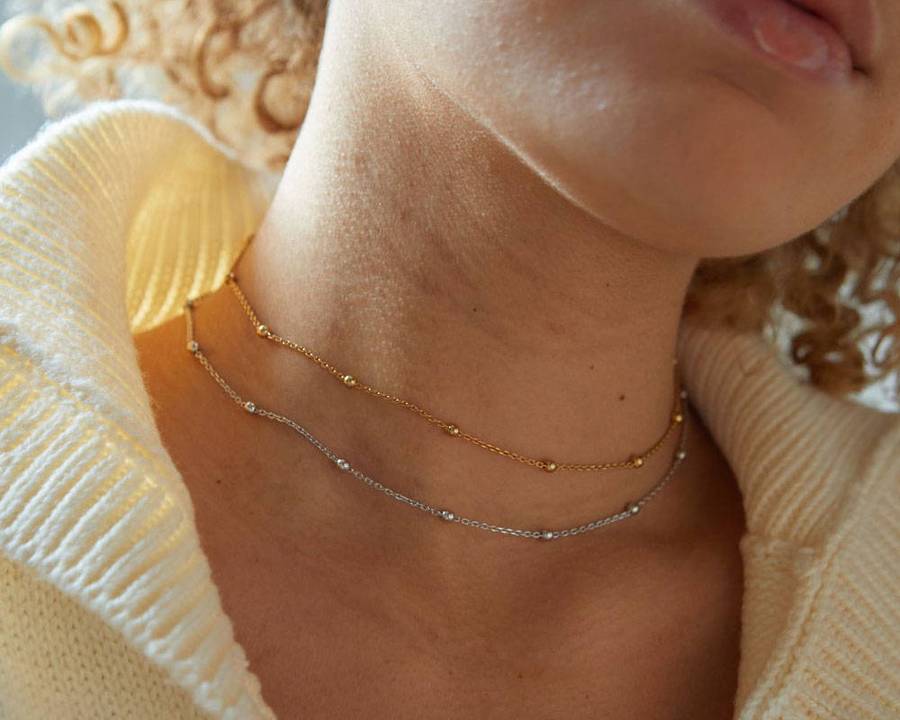 How to create a mixed metal ear stack
Mixing metals with your earrings is the easiest place to experiment, as the pieces are super dainty - it's a small risk with maximum benefit. For an everyday look, try out mixing huggies & studs of different platings. Or for a more statement look, add our Chunky Hoops in a different colour as an eye-catching accent. Our jewelled pieces, like the Crystal Ear Cuff & Navette Stud Earrings, act as a bridge between different platings to tie the look together.