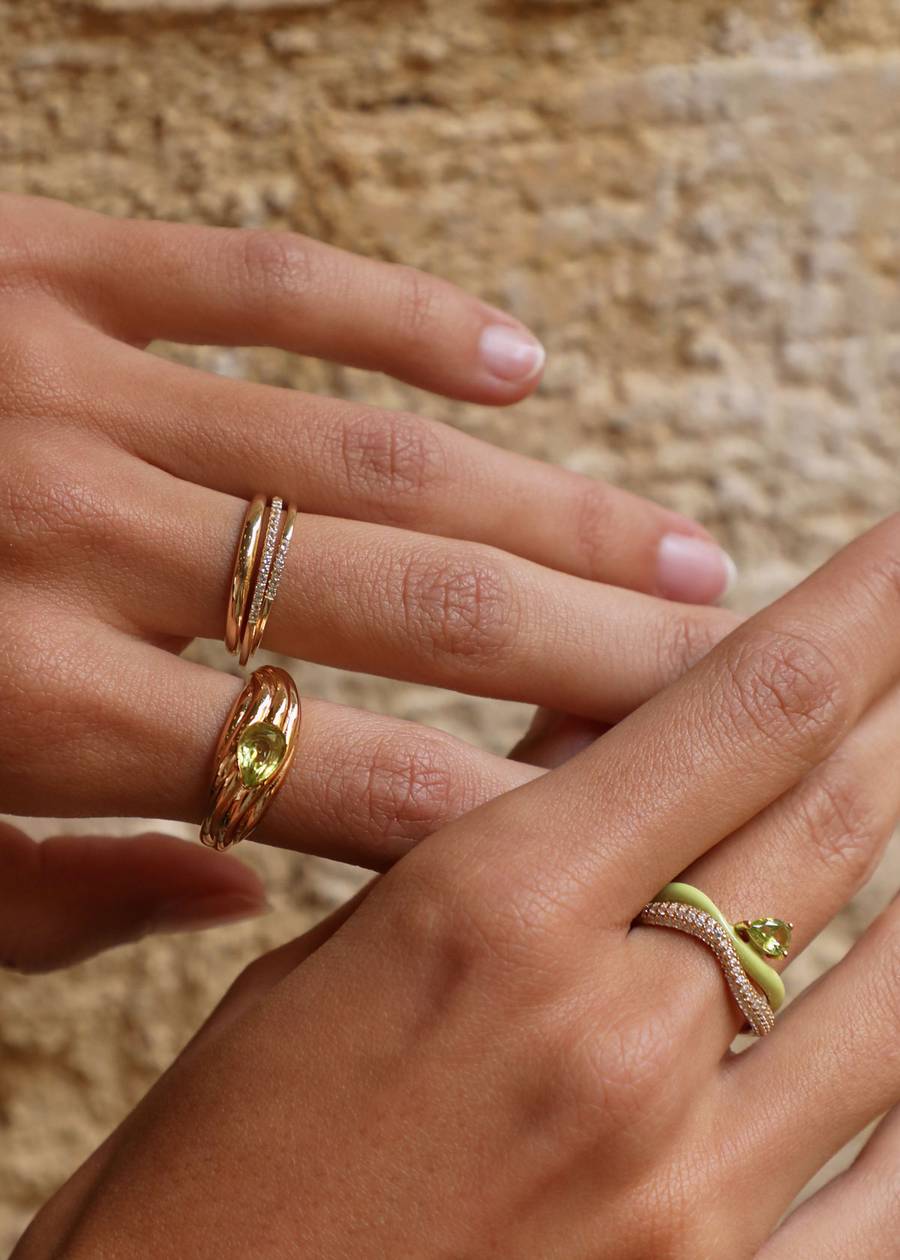 How to Style & Stack
The Ring Stacking Guide
Whether you're new to ring stacking or you're looking to add a new addition to your collection, our Ring Stacking Guide is full of our top styling tips. Keep scrolling to find your next stack, and pick up some inspiration on the way.
Back to articles
What is ring stacking?
Ring stacking is when you layer up your rings, either on one or multiple fingers. You can add different textures, metals, and curate your own signature jewellery style. Ring stacking is a perfect way to rotate your collection, and rotate your everyday pieces for different occasions.
Here at A&M, we're all about finding your own style and experimenting with different stacks. Whether it's with ear piercings, necklace layering, or ring stacking - we're always here with our styling tips and tricks. Keep scrolling to find out how to stack rings like a pro.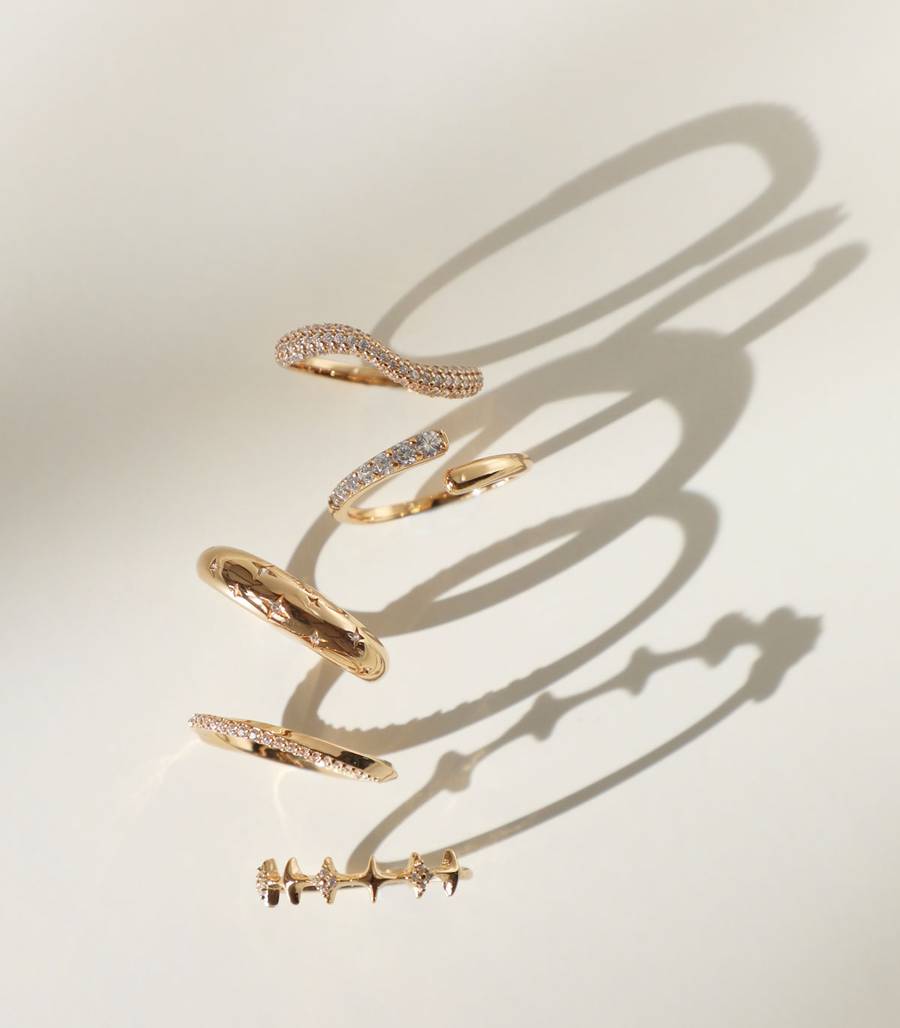 Our Top 3 Ring Stacking Tips
1. Mix and match
Create variety in your ring stack by combining different textures, colours and styles.
2. Create Balance
Try not to focus all of your attention on one hand, and add some detail to both to create symmetry.
3. Consider your focal point
Pick one ring as your hero ring, and build your stack from there - chunky rings or rings with a stone are ideal starting points.
5 STYLING IDEAS FOR STACKING MULTIPLE RINGS
1. The Bolder The Better
Layering with bold, chunky rings is all about creating a heavy, textured look that's both wearable and statement. We recommend opting for two to three statement rings, and then complimenting with thinner bands to add contrast.
2. Mixed Metals
Mixing up your stack with gold and silver rings is an on-trend way of layering rings. A mixed metals stack means you can wear all of your favourites at once, regardless of plating. We love alternating silver and gold to create a balanced look.
3. Less Is More
A ring stack doesn't necessarily need to be made up of loads of rings. For the minimalists, a subtle ring stack with two of three rings is sleek and elegant - less can definitely be more.
4. More Is More
Calling all maximalists - this one's for you. Stacking up multiple rings of different textures and colours makes for a statement and curated look. Follow your own style, and experiment with different rings to find your own personal maximalist stack.
5. Add Shining Stones
For those who love sparkle and semi-precious stones, here's how you can create the perfect ring stack. Partner stone rings with simple styles to really let them shine, and experiment with different textures and colours.
Find your ring stack
From signet rings, dome rings or semi-precious stones - curate your dream ring stack with us today.