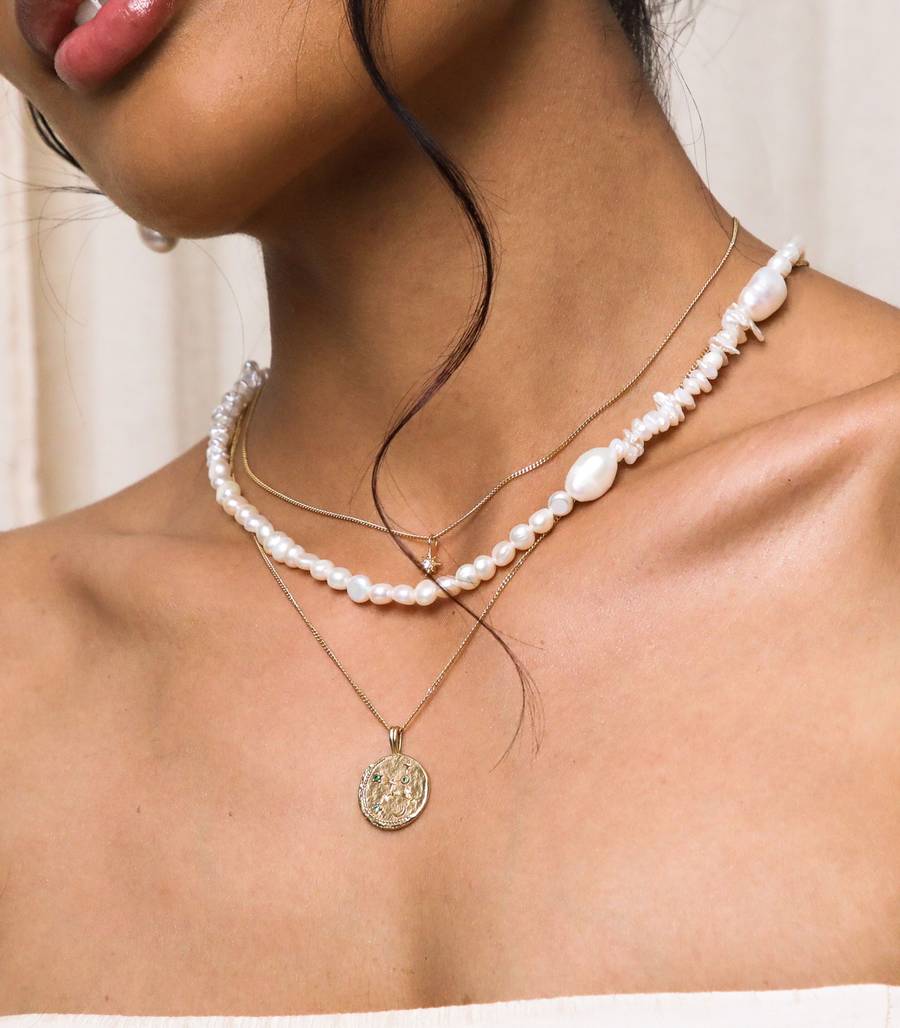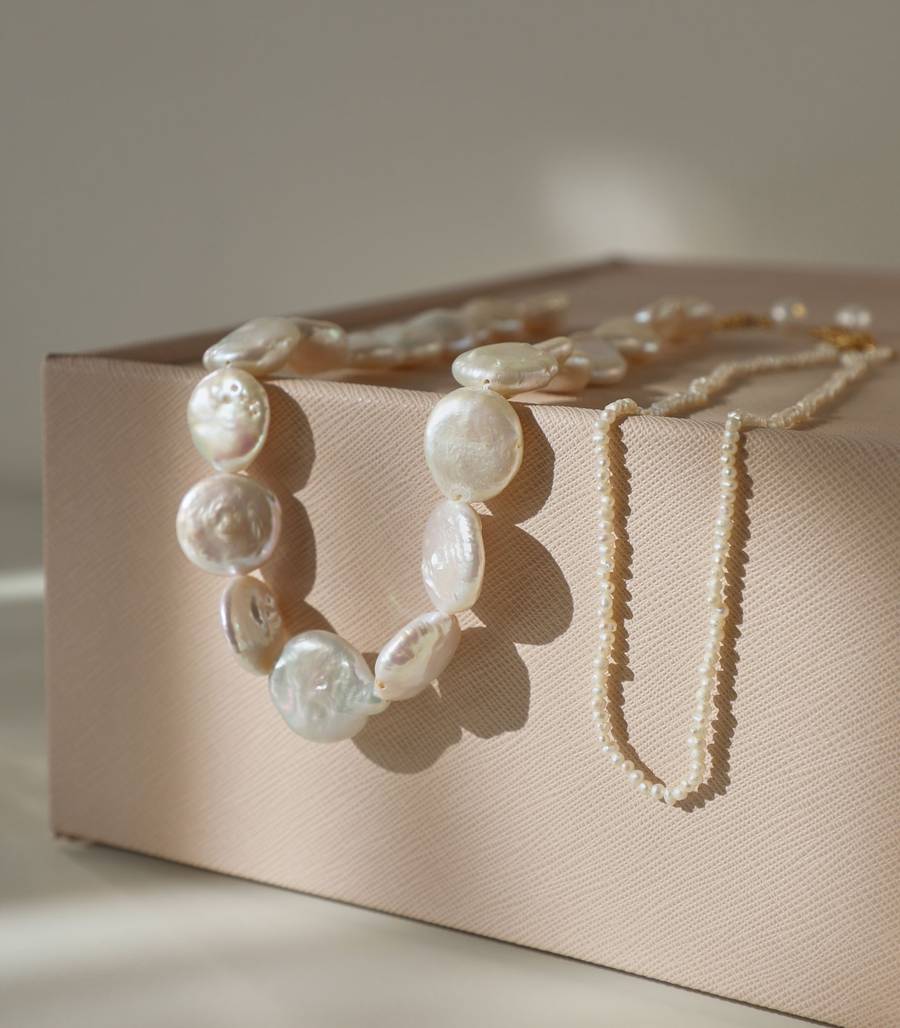 How to style
6 Ways to Wear Pearls
Explore six ways to add a pearly touch to your jewellery collection.
Back to articles
Pearl jewellery is one of the biggest trends of this year, and it's not hard to see why. Freshwater pearls are often worn in the summer, but why not wear them all year round? If you want to invest in some pearl jewellery, or already own some pearls and want some styling inspiration, this guide is for you. Explore six ways to wear our pearl necklaces and earrings.
Symbolising integrity, loyalty and shared memories - freshwater pearls are our new uniform for every occasion
1. Cosy layers
Pearls aren't just for summer. Wear your pearls with your knits for a cool feel, and add golden chain necklaces to add luxe texture.
2. Pearls want to have fun
Elevate your party look with statement pearls. Opt for bold layered necklaces and elegant hoop earrings to make the whole room sparkle.
3. Cosmic stacking
For the mystic jewellery lovers, you can wear pearls with your daintier pieces. Layer pearl necklaces with our Zodiac Pendant, or add freshwater pearls to your sparkling ear stack.
Our freshwater pearls are hand selected for each design, and every pearl is unique as we are - each in different sizes, shapes and colours.
4. Exude elegance
Sometimes less is more, which is why we like to wear our Radiant Pearl Necklace alone for a minimalist look. Balance out the look with pearl hoops and an ear cuff, and you have the ultimate opulent look.
5. Sleek & silver
Calling all silver lovers! The pearlescent finish of our freshwater pearls pairs perfectly with silver. Opt for pearl beaded necklaces with silver chains, and dainty pearl huggies with statement ear cuffs.
6. Bold accents
When it comes to pearls, more is more - layer your necklaces for a statement feel. (Plus, you can save on this look with our Pearlescent Stacking Set!)
Want more pearls?
Explore our best-selling range of freshwater pearl jewellery, from beaded necklaces and pearl charms, to hoops and ear cuffs.